Long Beach, Client a Runner With 0.12% BAC, Wet Reckless
Our client was a marathon runner who had completed several such races over the last three years. She also had two glasses of wine one afternoon with clients and then got in her car to return from Newport Beach to home in Torrance.
Summary: Client has a 0.12% BAC, charged in Long Beach, case plea bargained to a wet reckless based on client's being a long distance runner.

As is not uncommon in DUI cases, our client drove along without ever realizing her car gas tank was on empty. She then ran out of gas along the northbound 405 Freeway in north Long Beach.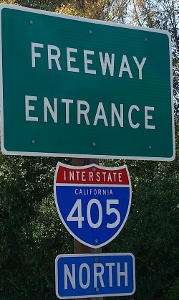 It was unclear exactly how long she waited on the side of the freeway before a CHP officer came upon her. When he did, she exited her car and submitted to a breath test, which measured her blood alcohol content at 0.12%. She was promptly arrested for DUI and taken to the Long Beach Police Department station.
She was devastated and confused. At age 47, she had never been arrested before.
Her husband picked her up at the station and she immediately called Greg Hill & Associates.
Greg met with her on a Sunday afternoon and listened to her describe the facts, as well as her aerobic activities. Greg, himself a runner, was curious to see if the CHP report would confirm his suspicions that
People v. Terry Vangelder
(2011 DJDAR 9949) might apply.
In
Vangelder
, a California Court of Appeal acknowledged that in highly conditioned endurance athletes, the lungs have developed a higher capacity to transport oxygen and to also expel waste products from the blood. Therefore, ethanol, a waste product, would be expelled at a higher rate and in far higher volume because of the increased alveolar structure in an endurance athlete.
Theoretically, a machine might calculate a very high blood alcohol content for an athlete due to his or her high ethanol content in his breath. Such a calculation would be in error, however, because the real reason for the high ethanol content was the athlete's large lungs and his or her well-trained waste removal system.
Vangelder
suggests that evidence about such individual characteristics is now admissible, but not to challenge the partition ration. Instead, such evidence is admitted to describe the quality of the air tested by the machine.
When Greg Hill reviewed the breath test results, he could see the high volume of air that our client expelled. Greg then pointed his out to the Long Beach City Attorney, arguing that such a large volume of error meant our client fit the profile of the endurance athlete described in Vangelder. Therefore, the 0.12% BAC measured for our client overstated her true BAC.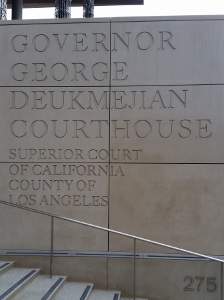 Greg then sent
Vangelder
to the City Prosecutor, arguing to the skeptical City Prosecutor that our client's BAC was actually quite a bit lower than 0.12% and therefore the prosecution should resolve this case for a wet reckless (Vehicle Code § 23103). The City Prosecutor reluctantly agreed.
Our client was ecstatic with the result, as it meant she avoided the DMV requirement that she install an Ignition Interlock Device (IID) in her car. For each person convicted of DUI, the DMV requires that the defendant install an IID. If one is convicted of a wet reckless, there is no such IID requirement.
For more information about DUI breath tests and a wet reckless, click on the following articles:
Watch our video about DUI by clicking
here
.
Contact us
.