San Pedro, Near Head on with Cop, Refusal to Submit to Test
Our client, age 21 and a new widow due to her husband's untimely passing just three weeks prior, was driving through San Pedro when she turned a corner and went into oncoming traffic. The car coming the opposite direction was a police vehicle from the Los Angeles Police Department Harbor Division, which took immediate evasive action to avoid a collision. Our client also slammed on her brakes, surprised that the street was not one-way as she believed.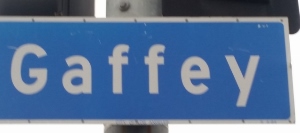 Main Roadway Through San Pedro


The police officers at the scene detected the odor of alcohol, noted our client was stumbling around, and asked our client if she had been drinking. She replied that she had, but refused to state how many she had consumed. Officers then asked her to submit to a blood alcohol test and she refused. She also refused to undergo any field sobriety tests. Officers then promptly arrested her on suspicion of DUI.
The Los Angeles Police Department Harbor Division officers first took our client to the station on John S. Gibson Boulevard. They did not seek a search warrant to take a forced blood draw of our client (as may happen nowadays). This case took place in 2012.
Upon being released from custody after signing a promise to appear in the Long Beach Superior Court for her arraignment about six weeks later, the client called Greg Hill & Associates. Her older brother had been a client of our office and he recommended us. Greg then met with the client and listened to her explain what had happened. Greg also answered the many questions the client had concerning her case.
Greg then appeared on our client's behalf in the Long Beach Superior Court for our client's arraignment. They client remained at home. Our client was charged with one count of driving under the influence of alcohol (Vehicle Code § 23152(a)), a misdemeanor. She was not charged for her failure to submit for a blood alcohol sample (Vehicle Code Section § 13353) or reckless driving. The complaint stated that she had a prior conviction for DUI as well. This was a more serious case than one might expect from a 21-year-old.
In a Nutshell: Near head-on collision with police car, DUI with a refusal to submit, minimum plea, bargain from 60 days in jail to first-time DUI offender plea terms.
The handling Los Angeles City Attorney viewed the case as very serious due our client's tender age, her prior record for DUI and the near head-on collision. The first offer included 60 days of jail, a $1,000 fine and an 18-month DUI program (the SB38 program).
Greg then explained the offer to the client, who insisted that she had no prior record for DUI and that the Los Angeles City Attorney's file was erroneous. She was quite anxious about spending any significant time in county jail.
Greg Hill then presented the L.A. City Attorney with the death certificate, identifying our client as the decedent's spouse, and asked the L.A. City Attorney to double-check the prior record of our client. After double-checking the client's criminal history, the City Attorney changed the offer to a first-time offender offer, but insisted on onerous terms due to the refusal to submit to testing and the near head-on collision with a police officer. The City Attorney seemed genuinely empathetic to the young widow's predicament and immediately sweetened the offer to strike the jail time.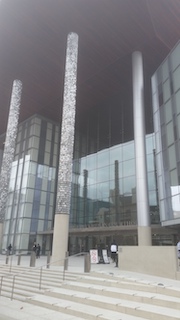 Long Beach Courthouse
After more negotiation, Greg Hill was able to prevail upon the City Attorney to strike the refusal and permit the client to simply plead no contest with a first time offender offer: three months of the first time DUI offender program (also known as the AB541 program), a $390 fine plus penalties and assessments (a total of about $1,700 owed), three years of informal, or summary, probation, and attendance in the court's one day hospital and morgue program (HAM).
The client was very happy with the disposition, as without our work, she would have faced jail time and significant fines.
For more information about a refusal to submit to a blood or breath test, field sobriety tests and the punishment for a first-time DUI, click on the following articles:
Watch our video about DUI by clicking here.
Contact us.