What Happens If Police Say I Refused a Breath or Blood Test?
Our office often receives phone calls from folks who are arrested for DUI and are told by police that they must submit to a breath or blood test of their blood alcohol level. In perhaps five to ten percent of such cases, our clients refuse to give such a sample. They often ask, "now what happens?"
What to Take Away: The consequences vary for refusing to submit to a breath or blood test, once one is arrested on suspicion of DUI, but they include a driver's license suspension of at least a year and a nine month alcohol awareness class at a minimum.

The answer varies, depending on the circumstances, but generally speaking, the answer is that if this is the first time the client refused, the client may lose his driving privileges for a year, both by action from the DMV and the court. On the second DUI with a refusal within ten years, the license may be revoked for two years. On a third DUI with a refusal within ten years, the license may be revoked for three years. It is important to note that the DMV will take action even if the court dismisses the case. It is also important to note that a person who refuses to submit to a breath or blood test is ineligible for a restricted license after 30 or 90 days of suspension of the license, for example.
This is because under California's "implied consent" law, like many other states' laws, anyone who is issued a driver's license impliedly consents to a blood, breath or urine test if lawfully arrested for suspicion of driving while under the influence.
If one is a hemophiliac or one is under treatment with certain heart medications, that person is exempt from a blood test. Therefore, if a breath test is unavailable, the person will be asked to submit to a urine test.

A urine test is usually only sought if the driver is suspected of driving under the influence of drugs or both the blood and breath test are unavailable. Urine tests have been determined to be unreliable for detecting alcohol and if you are arrested for suspicion of driving under the influence of alcohol, you cannot insist upon only a urine test. If one does so, it is construed as a refusal.
It merits mention that if one is over 21 years old, one can lawfully refuse to submit to a hand-held, portable, alcohol screening (PAS) device, usually offered to the client while still on the side of the road before one is arrested. This is because a PAS is considered part of field sobriety tests, which a driver over age 21 may lawfully to submit to. The caveat to this is that even if one submits to a PAS test, is then arrested and then refuses to submit to a blood or breath test, the law considers such a refusal grounds for a one year driver's license suspension.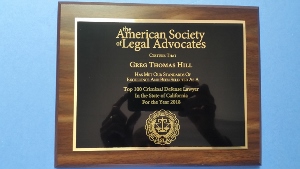 As mentioned above, one may lose his driving privileges for a year. To determine if one will lose such privileges, the first step is to evaluate whether the arrest was legal. An arrest is legal if the officer has probable cause to believe a crime has been committed or a reasonable suspicion that the driver is driving under the influence.
The next step is to determine if the alleged refusal was a refusal under the law. If you are silent in the face of repeated requests to submit to a chemical test, such silence is a refusal. If one initially refuses to submit to a test, but later agrees to submit, such a refusal nevertheless counts as a refusal.
A failure to complete a test is also a refusal. The most common example of this is when a client chooses a breath test, but cannot or will not (deliberate) blow hard enough. But if one cannot blow hard enough because of asthma or insufficient lung strength, this can be a good defense if one has medical corroboration of this.
The last step in our analysis is evaluating whether the client was properly advised that his or her license would be suspended if one refuses to submit to or complete a chemical test. Normally, law enforcement has a written form that states the admonition and asks the driver to sign. When the admonition is recorded, a good defense attorney will evaluate the officer's admonition for officer-induced confusion, which can excuse a refusal.
For more information about being stopped for a DUI, click on the following articles:
For case summaries of selected DUI cases our firm has handled, click
here
.
Contact
Greg Hill & Associates