California State Prisons
So you or a loved one has been sentenced to state prison, or you simply are interested in a little bit of information about each, or one in particular? Click on the alphabetized prison names below to find out background information about each state prison to hopefully reduce your stress and help you feel more comfortable with what each prison is all about.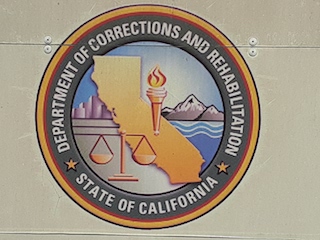 CA Department of Corrections and Rehabilitation Logo
Click
here
to read more about when visiting one in custody, be careful what you bring with you!

PRISON PROFILE LISTS FOR AVENAL STATE PRISON (ASP) TO CALIFORNIA CORRECTIONAL CENTER (CCC)
AVENAL STATE PRISON(ASP)

#1 Kings Way, Avenal, CA 93204, (559) 386-0587

Avenal is a low to medium security prison located near the town of Avenal in Central California. It is the largest and perhaps most overcrowded of California prisons. It has a design capacity of approximately 2,900 inmates, but houses over 5,000 as of January 1, 2013. The prison itself is located about 180 miles north of Los Angeles off the I-5 Freeway, in King's County. The prison is located outside the town of Avenal, which lists its population at 15,000 people (this includes the 5,000 or so in the prison). Over 1,000 people living in the town work at the prison.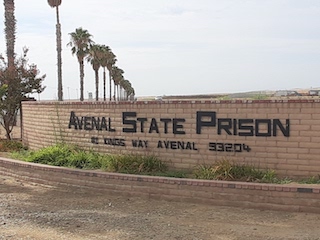 Avenal State Prison
Programs at the prison include Narcotics Anonymous (NA), Alcoholics Anonymous (AA), sap, auto body, metal fabrication and plumbing and electrical, furniture making, warehouse and egg production. The prison received quite a bit of press in 2005 and 2006 when three of its inmates died from "Valley Fever" there and the adequacy of the prison's medical care was heavily criticized.
CALIFORNIA CITY CORRECTIONAL FACILITY (CAC)
22844 Virginia Blvd., California City, CA 93505 (760)246-7600

This correctional facility was a privately operated federal prison until 2013. In October of that year, the California Department of Corrections and Rehabilitation (CDCR) signed an agreement to lease the facility for three years.

The facility, at least until 2016, houses more than 2,000 state inmates in the desert near Edwards Air Force Base, near Lancaster. The average daily temperature in July and August is 97 degrees.

CA City Correctional Facility
This unique lease seems to be signed in response to the U.S. Supreme Court's 2012 ruling that ordered California reduce prison overcrowding because such overcrowding constituted cruel and unusual punishment in violation of the Constitution's Eighth Amendment prohibition on cruel and unusual punishment.
CAC is currently a Level II, general population, facility consisting of (3) facilities, incorporated within one air conditioned structure and includes one Administrative Segregation housing unit.
CAC originally opened in in 2000 as a medium security desert prison. It was one of the first private federal prisons built in California by the Corrections Corporation of America. Its unique architecture stands out like ancient Egyptian buildings by day and the orange floodlights can be seen glowing 30 miles away by night. It is not an old prison with electrical wires hanging dangerously and broken plumbing. The air conditioning generally works well.
CALIFORNIA CORRECTIONAL CENTER (CCC)
711-045 Center Rd., Susanville, CA 96127-0790, (530) 257-2181

This minimum custody prison is located in the far northeast corner of California at an altitude of over 4,100 feet. It is near the southern border of Oregon and the western border of Nevada. The city of Susanville is named as such for its location next to the Susan River. It is a solid two-day drive from Los Angeles. This remote prison was built in 1963. The primary mission of the California Correctional Center (CCC) is to receive, house, and train minimum-custody inmates for placement into one of the institution's 18 Northern California conservation camps.
Working collaboratively with the California Department of Forestry and Fire Protection, these camps are strategically located throughout the north state to provide fire suppression hand crews, as well as an organized labor force for public conservation projects and other emergency response needs of the State. In 2007, Governor Schwartzenegger used many of the prisoners to fight the 2007 California wildfires. The prison is also known for its care and rehabilitation of wild horses that are captured from western Nevada and southern Oregon and brought to the prison for the prisoners to care for. Due to AB109, its population has dropped from over 6,000 in 2010 to under 3,000 as of early 2013. This prison has long-been suggested for closure, but it is still open. It was the subject of a 2007 PBS documentary, "Prison Town, USA."
For Prison Profile Lists for California Correctional Institution (CCI) to California Institution for Women (CIW) please click here.