Be Careful What You Bring with You When Visiting in Jail
Our office is often beset with requests to smuggle in items to a person in custody when we visit the client. The client's family may want us to take a video of the inmate, give him glasses or even money. We indeed have been asked to bring drugs to the client as well, which would be professional suicide were we to so agree.
About This Article Briefly: The signs at the entrance to the jails warning not to bring in any contraband or other items are enforced. Contraband can be a knife, a gun, marijuana, controlled substances and a digital scale. Other items can include a camera or cell phone. The penalties are severe.

While we cannot do bring in any contraband to a client, the request is often made because many know that attorneys often are allowed face to face meetings with an inmate wherein the attorney can shake the client's hand, hand him documents to review and have the client draw diagrams or pictures. In other words, often an attorney does not need to speak to the client via a handset behind a thick pane of glass.
We actually find it sad that a client's family or significant other have such low regard for the ethics of an attorney that such a question would be asked so casually.
For non-attorneys there are restrictions on contact with the inmate. The following recent case exemplifies why it is important to protect oneself when visiting a jail.
On September 29, 2011,the Second District Court of Appeals upheld the conviction of Brian Boulter for possession of a controlled substance, among other charges, after he was arrested while visiting a friend at the Men's Central Jail (photographed below) in Los Angeles.
People v. Brian Boulter
(2011) 199 Cal.App.4th 761.
When one such as Boulter enters the jail, there is a sign that states: "Warning: persons entering this area are subject to the laws affecting a custody facility. You and your possessions are subject to search at any time." A sign was also posted by the lockers for visitors, saying that no cameras, cell phones, recording devices or purses were allowed inside the visitor's center.
Boulter had a camera with him inside the visitor's center, which is prohibited, so officers at the jail arrested him for that. Upon searching him, they also found keys in his pocket that were to two lockers for visitors to the jail. The lockers were on jail property. The officers then searched the lockers and found a substance resembling methamphetamine, twelve pills and a scale.
Boulter was then charged with possession for sale of a controlled substance (Health and Safety Code § 11378), as well as three counts of bringing drugs into a jail (Penal Code § 4573).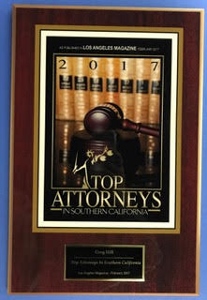 Under Penal Code § 1538.5, Boulter moved the trial court to suppress the evidence found in his locker, arguing that it was seized without probable cause or a warrant in violation of his Fourth Amendment right against unreasonable search and seizure.
The issue became whether the search was a valid administrative search since, indeed, a camera does not suggest possession of drugs and therefore, probable cause to search would be lacking. Boulter argued that a warrant should have been obtained before searching the locker, as there was no emergency and he did not consent to the search. He also argued that he had a reasonable expectation of privacy in the lockers.
The trial court denied the motion to suppress. The Second District Court of Appeal affirmed, ruling that searches for an administrative purpose may be permissible even if unsupported by probable cause.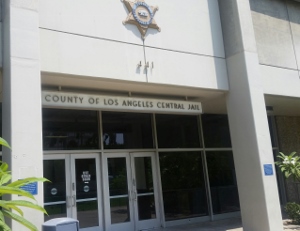 Men's Central Jail in Los Angeles
In Boulter's case, the search was deemed reasonable because, under the totality of the circumstances, there is a heightened governmental need to maintain security in a jail. The Second District explained that Boulter could not have a reasonable expectation of privacy upon entering jail property and after all, he violated the jail's clearly stated laws by blatantly attempting to smuggle in a camera to visit with his friend.
This ruling is significant for what it seems to warn and which the Court pointedly denied: that warrantless administrative searches may be a pretext for conducting an otherwise invalid criminal investigation and obtaining evidence in violation of California law.
For more information about jail issues, click on the following articles:
For case summaries of selected cases our firm has handled, click
here
.
Contact
Greg Hill & Associates