California State Prisons
PRISON PROFILE LISTS FOR NORTH KERN STATE PRISON (NKSP) TO PLEASANT VALLEY STATE PRISON (PVSP)
NORTH KERN STATE PRISON (NKSP)
2737 West Cecil Avenue, Delano, CA 93215, (661) 721-2345.
This male-only, medium security state prison is located approximately 180 miles north of Los Angeles. It is also about four miles north of the Kern Valley State Prison. The prison opened in April of 1993. It has about 4,890 inmates, which is well above its design capacity of 2,800. The facility is an exact replica of the Wasco State Prison.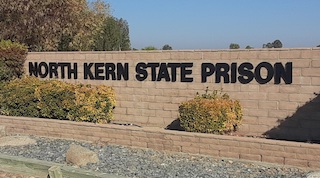 North Kern State Prison
Most inmates, approximately 3,500, are there for only two or three months in prison's inmate reception area where they are evaluated for their physiological and social needs before being transferred to other prisons as their final destination. For another 1,400 inmates, North Kern is the final destination. The reception area inmates are housed behind an electrical fence and are considered more dangerous than those housed permanently at North Kern. The inmates staying there for only a few months are double-bunked in each cell.
Due to the overcrowding, there is frequent fighting between inmates. While some of the fighting is racially oriented, there is also a continuing source of explosion between the Sureños and Paisas (Mexican nationals).
PELICAN BAY STATE PRISON (PBSP)
5905 Lake Earl Drive, Crescent City, CA 95531, (707) 465-1000
Pelican Bay State Prison (PBSP) is a supermax prison designed to house California's most serious criminals, the "worst of the worst." One half of the prison houses maximum security inmates (Level IV) in a general population setting. The other half houses inmates in the Security Housing Unit (SHU) designed for inmates presenting serious management concerns.
The SHU is designed for inmates who are difficult management cases, prison gang members, and violent maximum security inmates. Solitary confinement is common in the SHU in eight foot by ten foot smooth concrete cells. Inmates are housed in such a cell for 22 hours per day. The cells have a single florescent light that the inmate can control.
In May, 2013, it was ranked as one of the ten worst prisons in the U.S. by Mother Jones magazine, which cited the high number of prisoners in long-term isolation units. The suggestion is that solitary confinement is cruel and unusual punishment. Damian Williams, involved in the televised beating of a truck driver (Reginald Denny), served time at Pelican Bay. Sanyika Shakur, author of Monster: Autobiography of a Los Angeles Gang Member, also spent time at Pelican Bay. Pelican Bay is just 13 miles from the Oregon / California border and is several miles north of Crescent City. It opened in 1989.
PLEASANT VALLEY STATE PRISON (PVSP)
24863 West Jayne Avenue, Coalinga, CA 93210, (559) 935-4900
Pleasant Valley State Prison is located about 200 miles north of Los Angeles. It is just off the I-5 freeway. The prison has housed Sirhan Sirhan, Erik Menendez and Gregory Haidl (the son of former Orange County assistant sheriff Don Haidl), who was convicted of the 2002 videotaped rape of a 16 year old Orange County girl on a pool table in a Newport Beach garage.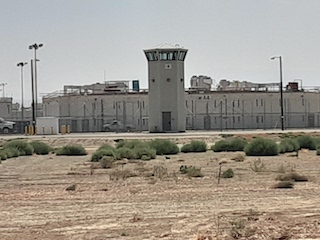 CA Pleasant Valley State Prison
The prison was opened in 1994. It has a total population of 3,644 as of December, 2012. Its design capacity is 2,308. It has numerous vocational programs, such as air conditioning and refrigeration, auto body, small engine repair, auto detail, auto mechanics, auto paint, building maintenance, carpentry, computer repair, consumer electronics, dry cleaning, dry wall, janitorial, electrical work, welding and plumbing, among others.
For Richard J. Donovan Correctional Facility (RJD) to Sierra Conservation Center (SCC) please click here.