Proposition 47 Case Results
As the following results exemplify, reducing a felony to a misdemeanor for an offense eligible under Proposition 47 can lead to some surprisingly good consequences that legislators may not have fully appreciated when the law was passed.
For example, reducing a felony to a misdemeanor for a Prop 47 eligible offense greatly reduce the punishment for an individual and even make the person eligible for immediate release from prison based on time served (Prop 47 relief can change a three-year sentence for commercial burglary to a one-year sentence). It can make the defendant eligible for diversion programs if the case is an open matter reduced to a misdemeanor or expungement if the case already reached a conviction as a felony, even if the person already served more than a year in prison.
With a conviction expunged, an individual may be eligible for certain employment opportunities or professional licensing that was otherwise not possible with a felony on his or her record.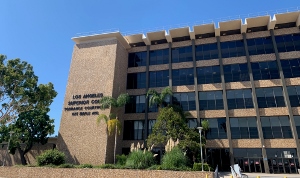 Torrance Superior Courthouse
The person may then also be qualified to travel into certain countries that he or she otherwise was disqualified from visiting with a felony record that was ineligible for expungement, but with Prop 47 relief and reduction to a misdemeanor, the conviction may be expunged. This can have far-reaching benefits for someone trying to visit family or friends in certain countries or simply trying to visit certain countries for business.
The person may also avoid certain deportation (from the U.S.) consequences, although this is not always so. Moreover, it is important to know that a felony reduced to a misdemeanor under Proposition 47 remains a felony under the Federal Sentencing Guidelines, as that was how the case was characterized when the crime was committed.

It is also wise to understand that, paradoxically, reducing a felony to a misdemeanor may increase the punishment from a probationary sentence for the felony to county jail time for the misdemeanor, so be careful.

The operative provisions of Proposition 47 that allows reduction of certain eligible felonies to a misdemeanor are Penal Code § 1170.18(f) and § 1170.18(g) which states:
(f) A person who has completed his or her sentence for a conviction, whether by trial or plea, of a felony or felonies who would have been guilty of a misdemeanor under this act had this act been in effect at the time of the offense, may file an application before the trial court that entered the judgment of conviction in his or her case to have the felony conviction or convictions designated as misdemeanors.

(g) If the application satisfies the criteria in subdivision (f), the court shall designate the felony offense or offenses as a misdemeanor.

Perhaps the most helpful aspect of Proposition 47, we found, is when someone has an outstanding bench warrant for a case that is eligible for Prop 47 reduction from a felony to a misdemeanor. The client may be living out of state, for example, and has a bench warrant for a possession of cocaine case from ten years ago, which at that time was filed as a felony.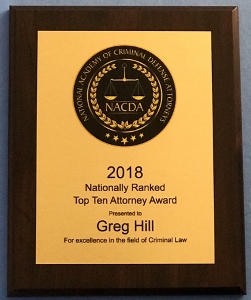 The person may be unable to travel from, i.e. South Carolina, to California and has attended 52 Narcotics Anonymous (NA) meetings. We could then – and have done this more than once – appear in court and explain to the judge that the charge against our client is eligible for reduction to a misdemeanor under Proposition 47 (we must also show that the client is not a registered sex offender and does not have a conviction for a "super strike" crime, a crime listed under Penal Code § 667(e)(2)(c)(iv)).
The judge is usually then amenable to reclassifying the charge as a misdemeanor, which then allows our office to appear on the client's behalf under Penal Code § 977(a) without the client needing to come to court. Then we can show the prosecutor that our client proactively attended 52 NA meetings and request dismissal of the case because this may be what the prosecutor otherwise would have offered (or required) as a resolution plea bargain. This saves the client money, stress and a felony – and makes the client immediately eligible for expungement of the conviction, too.
To read a few of our case summaries involving clients not disqualified for Prop 47 relief with charges that are eligible for Prop 47 relief, click on the following links: