Torrance, Conviction for H & S § 11357, Prop 47, Expungement
Our client, age 29, had served five years in the United States Marine Corps, but then left the service. He had trouble finding employment and began using marijuana. One day, he was caught with concentrated cannabis, then a felony violation of Health & Safety (H & S) Code § 11357(a) (now with the passage of Prop 64 in November, 2016, eight grams or less of this is legal for anyone 21 or older).
His arrest took place in Torrance and he was charged with a felony violation of H & S § 11357(a). He entered into a plea bargain using the services of the public defender and agreed to perform 89 days of community labor and pay a fine of $575 to the court.

The Gist of This Article: This case epitomized a difficult argument for early termination of probation, as our client failed to complete probation and his felony was reduced to a misdemeanor under Prop 47. However, the judge did agree to end probation early and later, the client had the conviction expunged.

He failed to pay the fine or do any of the community labor in the twelve months that the court ordered this to be completed by and a bench warrant was issued. Our client was then picked up by the Torrance Police and taken into custody.
Once in custody, his public defender realized that Proposition 47 would apply to allow resentencing of his felony as a misdemeanor. The public defender requested that the judge resentence our client and the judge did so, ordering him to complete an outpatient drug treatment program.
Our client did so at the Tarzana Treatment Center and got his life back on track. He completed a year of college working toward his electrical engineering degree and contacted the Marine Corps about returning to service as a reservist. However, after completing a whole year of college, he was told that since he was on probation, he could not take a state certification exam for engineering. The Marine Corps similarly told him that he was disqualified from becoming a reservist since he was on probation.
The client then contacted Greg Hill & Associates to inquire about terminating his probation early to continue his engineering ambitions and rejoin the Marine Corps. Greg Hill, a former Marine himself, discussed the underlying facts of the 11357(a) conviction and the reduction of the case from a felony to a misdemeanor.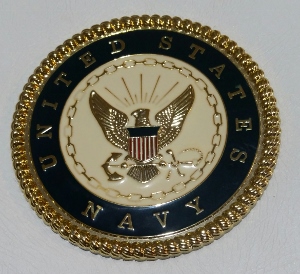 Greg also explained how a judge may be hesitant to terminate probation early because the client had failed to do anything originally ordered as terms of felony probation and thus, feel it would be an abuse of discretion to terminate probation early. The prosecutor, Greg predicted, would argue strenuously that the client had already received a windfall by having his felony reduced to a misdemeanor, so a second windfall would be unfair to all others who did fulfill the terms of probation.
However, Greg said, he would prepare a motion for early termination of probation and, if this motion was granted, later would file a petition for dismissal under Penal Code § 1203.4 (also known as expungement). Greg further explained to the client that even if the judge were to grant both the motion and petition, the client would be wise to still disclose his conviction when applying for a state engineering license.
Greg Hill & Associates then prepared the motion for early termination of probation, filed it, served it and appeared at the hearing on the motion in the Torrance Superior Court. As Greg anticipated, the Torrance District Attorney appearing on behalf of the People was keen to argue to the judge that our client had already benefited by reduction of his felony to a misdemeanor despite disobeying the terms of his probation completely, so the judge should exercise her discretion by denying the motion for early termination of probation.
Greg Hill, however, argued that the client's five years of prior service in the Marine Corps, including in combat, was a valuable set of experiences and leadership that he wanted to share for the benefit of our country and that this should be encouraged, rather than prevented. Greg also argued that the client did not know, when entering into his plea bargain, that being on probation would bar him from even taking the state test to become a licensed engineer, which if he passed the test, would result in employment, rather than being unemployed or underemployed.
The judge stated that she struggled with the issues, but decided in favor or our client's end to probation early and granted the motion.
Greg Hill & Associates then prepared the petition for dismissal (expungement), which was also granted by the judge in Torrance. The client was very happy he had hired Greg Hill & Associates, as Greg brought his seven years of active duty service in the Marines to persuasively argue that the client's prior service had unique value, something that few other attorneys could credibly explain to a judge.
For more information about , please click on the following articles:
Contact us.