Westminster Expungement Receiving Stolen Property (PC 496)
For those of us old enough to remember cable TV "boxes," the following case summary will resonate.

Our client, then 19, was eager to make money to support himself. Through a friend of a friend, he landed upon a job installing cable television "boxes" that would allow the purchaser access to any cable channel he or she wanted. The job involved our client going to assigned homes and connecting certain wires to a television and then splicing the cable connection so as to allow an added current into the television, resulting in the television being able to show any channel available by cable.
If it seemed too good to be true, it really was. One day in Fountain Valley our client was installing another such box when the police showed up and confiscated our client's inventory of cable television boxes, arresting him on charges of receiving stolen property and then releasing him with a promise to later appear in the Westminster courthouse. Our client later learned that the cable boxes were stolen by his friend of a friend, who worked at a legitimate cable provider, but had learned how to manipulate the cable box to gain access to any cable channel.
Our client ended up being represented by the public defender and accepting a plea bargain to misdemeanor receiving stolen property (Penal Code § 496(a)).
He then successfully completed three years of informal, or summary probation. He also went onto earn an AA degree from Cypress College and then transferred to UCLA, where he earned his bachelors of science degree.
Ten years later, in 2009, he started a bail bond company in Orange County. The business flourished with our client overseeing advertising, risk management, payroll and other marketing. He married, had two children and supported his in-laws, who moved in with him.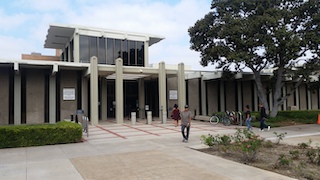 Westminster Court
However, with his conviction for receiving stolen property (and a few other convictions involving crimes of dishonesty), he was unable to secure an unrestricted bail license from the Department of Insurance. This meant he had to employ more people to staff the company to do work that he could not.
The conviction (as well as his other convictions involving moral turpitude) meant he could not become a naturalized U.S. citizen and made travel to Israel very difficult, so much so he simply did not return, although he thirsted to show his children where he grew up before coming to the United States.
So, twenty-four years after being arrested for receiving stolen property, in 2019, the client called Greg Hill & Associates to discuss expungement of this conviction under Penal Code § 1203.4, as well as filing Proposition 47 petitions to reduce his felony convictions to misdemeanors under the new law. Greg first listened to the client describe what had taken place in his case out of Fountain Valley with the cable TV boxes as well as the client's other convictions.
Greg Hill & Associates then prepared the FL-180 judicial council form, supplementing it with a short points and authorities describing the judge's authority under Penal Code § 1203.4 to withdraw the plea of guilty or no contest and reinstate the no contest plea and thereafter dismiss the complaint ("expungement"). The petition also included a declaration from our client describing his business situation, his goal of becoming a naturalized U.S. citizen and his desire to return to Israel with his family for a vacation.
Greg Hill & Associates then filed and served the petition and its supporting documents with the Westminster Superior Court and the Orange County District Attorney's Office. Our office also paid the $150 filing fee that Orange County charges for such a petition (the fee in Los Angeles County, by contrast, is $120).
The matter was heard in chambers, meaning there was no hearing in open court. The judge reviewed the petition after the People were afforded 45 days from our filing of the petition to prepare an opposition.
After about 50 days from filing the petition, our office received notice in the mail that the petition was granted. With the dismissal of this case, our client finally could legally say he was never convicted of any crime, which is the legal fiction that "expungement" permits under Penal Code § 1203.4. Our client was now free to seek an unlimited bail license and become a naturalized U.S. citizen, as well as travel to Israel without worries.

For more information about expungement, please click on the following articles: