Warning: Your Cell Phone May Support More Serious Charges
In today's world, the reality is that cell phones function in many ways beyond devices to talk to one another. We send e-mails, texts, leave voicemails, post messages to Facebook, watch videos, send videos, etc. The cell phone, in other words, is being used in many ways beyond the traditional phone. It is a mini-computer of our private lives, with call histories, contact lists and photographs.
For many years, California law has been that a vehicular search incident to an arrest is valid when it is reasonable to believe that evidence might be found in the vehicle or any containers therein. The evidence must be related to the offense that was the reason for the stop.
Brief Synopsis: A cell phone, if searched pursuant to a valid search warrant, can reveal a great deal of evidence that may be used against the cell phone owner, as this case summarized herein shows.

In a recent Sixth Appellate District opinion, published just this past Tuesday, September 27, 2011,
People v. Barry Jerome Nottoli
and
People v. Reid William Nottoli
(both 2011 DJDAR 14521), the scope of a vehicular search and the traditional uses of a phone were tested like never before.
In late 2009, a police officer pulled over then-twenty-four year old Reid (not Barry) Nottoli at about 2:00 a.m. for speeding 90 miles per hour along Highway 1 near Santa Cruz. Police described Mr. Nottoli as perspiring heavily, very nervous and continually rocking in his seat in a fidgety manner. His speech was allegedly rapid and disjointed. His pupils allegedly were constricted and his pulse was 160 beats per minute. The officer suspected Nottoli was under the influence of drugs and placed him under arrest.
In conducting an inventory search of Nottoli's car prior to it being towed, the officer found two "tooters," straws used to ingest drugs. He also found a converted Glock 20 handgun, loaded with hollow point rounds underneath the driver's seat.
He also found Nottoli's Blackberry Curve. The screensaver on the phone showed Nottoli holding two AR-15 assault rifles, which are difficult to obtain legally in California.
Based on the screensaver, as well as the presence of the two "tooters" and the loaded handgun, the officer believed he might find further evidence of gun-related crimes in the Blackberry, as well as of drug use, drug transactions and drug trafficking.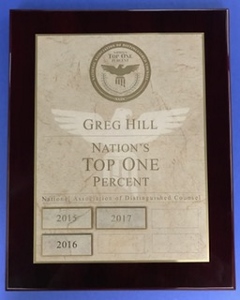 The officer then obtained a search warrant to search the cell phone. Based on information then seen on the phone, a search warrant for his residence was obtained. The home was occupied by both Reid and his then sixty-three year old father, Barry Nottoli.
The search of his home revealed scales used in drug sales, a large cache of illegal weapons (the most seized from a home in ten years in California), large amounts of cash, marijuana, Oxycontin and other drugs in huge quantities.
Police then charged Reid with possession of marijuana for sale, cultivation of marijuana, possession of a deadly weapon, possession of a controlled substance and possession of an assault weapon.
Police also charged Reid's father, Barry, with possession of marijuana for sale, cultivation of marijuana, possession of hydrocodone, possession of an assault weapon and possession of a deadly weapon.
Both Nottolis then moved to suppress all evidence seized pursuant to Penal Code § 1538.5, arguing the search of Reid's cell phone was illegal and that the ensuing searches, although by using a valid warrant, nonetheless violated the Fourth Amendment by being based upon information that was the "fruit of the poisonous tree."
At the trial court level, the motion was granted. The prosecution then appealed to the Sixth Appellate District and the lower court ruling was reversed.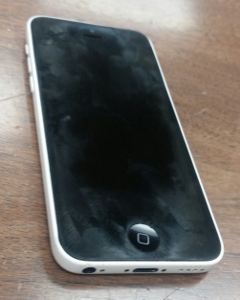 The Sixth Appellate District held that search of the cell phone was legal as a valid search incident to an arrest under the U.S. Supreme Court case of
Arizona v. Grant
, a 2009 opinion. But then the Sixth Appellate court seemed to extend
Grant
in ways we find noteworthy.
Stating that the search of the Blackberry was not proper as part of an inventory search of the vehicle, the court found that searching that phone was valid, however, as a search incident to an arrest to preserve evidence. Citing a 1973 U.S. Supreme Court case,
Gustafson v. Robinson
, where it was found proper to inspect the contents of a cigarette box (wherein heroin was found) in a motorist's pocket, the inspection of the Blackberry here was similarly proper.
Moreover, the court reasoned, Reid Nottoli was arrested for speeding and displayed multiple signs of being under the influence of an illegal drug, so probable cause existed to justify the officer's search for evidence of the stimulant's source, i.e. seller.
Only time will tell if this broadening of police power to search the contents of a cell phone will be ruled as an invasion of privacy and that a cell phone, like a home computer, cannot be searched without a warrant.
Post-script:
Reid Nottoli sadly passed away two years ago at the young age of just twenty-six years old. Barry Nottoli continues to work as a commercial real estate investor and business person in the Santa Cruz area.
For more information about traffic stops in general, click on the following articles:
Traffic Stop Proper Where Officer Sees Driver Texting While Parked, but Then Move While Making "Similar Movements"
For case summaries of selected cases our firm has handled, click
here
.
Contact
Greg Hill & Associates