Anonymous Cell Phone Call to Police Leads to Stop for DUI?
With the proliferation of cell phone use, police often receive calls from motorists who claim to be witnessing a driver who appears to be intoxicated and a danger to other motorists. Sometimes, the driver is not willing to give his name for fear of being called to court as a witness. The witness may believe that he will be arrested on an outstanding warrant, overdue child support or for immigration issues.
What One Should Learn from This Article: The 2006 California case of People v. Wells established a four-part test, the components of which are listed below, for a judge to decide whether to find a traffic stop is proper following an anonymous tip. This case has been modified in part by the U.S. Supreme Court in Prado Navarette v. California (2014) 572 U.S. ____.

Police may be able to find the driver and conduct a traffic stop. As our office suspects, it is often the other way around: a traffic stop occurs and police conveniently claim an anonymous call was the basis (when in fact it was racial profiling or some other improper reason). Police then conveniently lose the recording of the 911 call or claim it was never recorded. Then they claim they lost their notes of the call.
In the 2006 case of
People v. Wells
(2006) 38 Cal. 4th 1078, a CHP officer made a traffic stop of a suspected drunk-driver just north of Bakersfield. The officer claimed he had received a dispatch call telling him that there was a "possible intoxicated driver" on the freeway "weaving all over the roadway."
The caller described the vehicle as a 1980's model, blue van and said it was heading northbound on Route 99. An officer in the vicinity then intercepted the van and stopped it. The driver was Susan Wells.
The officer determined that Wells seemed to be under the influence, although he did not notice any problem with her driving. He then arrested her. An inventory search of her van revealed heroin and several syringes. Wells then tested positive for marijuana (THC), cocaine and opiates.
Wells was then prosecuted for DUI (non-alcohol) and several drug-related charges. She moved to suppress all evidence on the grounds that there was an illegal traffic stop because the officer did not witness any unsafe driving and therefore lacked a reasonable suspicion to justify a traffic stop. Indeed, the general rule is that a traffic stop must be based on a reasonable suspicion that a crime is being committed. Wells argued there could be no exception.
Her motion to suppress was denied and then appealed all the way to the California Supreme Court, which also denied her appeal. The Supreme Court ruled that not all traffic stops, however, based on anonymous tips are proper.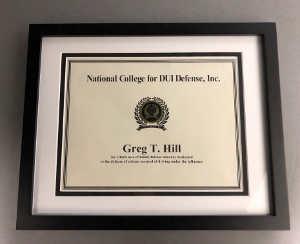 Instead, and perhaps to limit abuse by the police, the Supreme Court said a traffic stop based on an anonymous tip is proper when:
1. The police officer concludes that the car to be stopped is the same car as reported. This must be based on a sufficient description of the car and its location;

2. The caller saw and described a violation of the law;

3. The caller describes a dangerous situation posed by the car (and driver); and

4. The caller's reliability is good.

The California Supreme Court did not require that the caller provide a license plate number, although a federal court in the Eight District (California is in the Ninth District) did suggest this was necessary.
In conclusion, the Supreme Court rightly commented that the legality of traffic stops based on anonymous tips will largely depend on the efforts of 911 operators in asking for sufficient information.
For more information about traffic stops, click on the following articles:
Traffic Stop Ruled Improper and Evidence Seized by Police Suppressed When Officer Lacked Reasonable Suspicion to Stop Driver
Contact
Greg Hill & Associates