Torrance, Tampering with a Vehicle & Probation Violations
Our client, age 27, had served his country in the U.S. Army after high school. He was a likeable guy who maintained a military demeanor and perfect posture. He even kept his hair meticulously short and was always clean shaven.

However, the outer shell was misleading. He had discovered that transitioning back into civilian life was proving difficult, as he had picked up a heroin addiction that prevented him from maintaining a steady job and caused him to make poor choices to support the addiction.
For example, he took his grandmother's diamond-studded watch to a local pawn shop for $1,000 to support his addiction. When caught, he accepted a plea bargain to felony elder abuse (Penal Code § 368(d)) with 180 days in county jail.
However, before he could surrender to begin his county jail term, he was picked up in a Los Angeles County Sheriff sting targeting heroin dealers using Craig's List to advertise "extra black tar left over from our construction job." This second felony (for a violation of Health & Safety Code § 11352) resulted in his serving 180 days in county jail concurrent with his financial elder abuse claim. The plea bargain also included an obligation to attend one narcotics anonymous meeting per week and perform thirty days of Cal-Trans.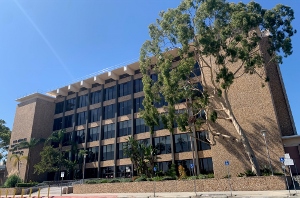 When he finished his jail term, he obtained a steady job and seemed to be headed in the right direction, at least for about a year.
One night, his neighbor observed our client at 2:00 a.m. walking around the parking lot of his apartment complex checking the door handles on each car in the parking lot. Our client was wearing shorts, a dark sweatshirt and a beanie, as well as plastic gloves. He was carrying a white plastic bag. He checked four or five doors without finding any open.
The neighbor called the police and told our client, who she could not recognize due to his beanie and the poor lighting, to "get out of here." Our client returned to his apartment, throwing the beanie in the trash, as well as the plastic gloves. Once at his apartment, he changed into sweatpants and white t-shirt.
The Lomita Sheriffs came to the apartment complex and our client went down to the police to explain it was he who was checking all the car doors, "just to make sure they were all locked." He was then immediately arrested for three counts of tampering with a vehicle (Vehicle Code § 10852), a misdemeanor.
This type of charge is typically related to someone opening up an unlocked car and taking something of low value from a vehicle. Here, our client was not even able to open any car door and thus, he did not take anything. However, circumstantial evidence strongly suggested he was attempting to steal from the cars.
The case was filed in the Torrance Courthouse, along with two felony probation violations. The handling district attorney and Greg arranged for military diversion under Penal Code § 1001.80 (the district attorney agree to this despite the two felony convictions), but the Torrance judge assigned to this declined military diversion due to the client's prior felony convictions.
As Greg saw the case, it was, at best, attempted tampering with a vehicle. Since the client never opened any door, it was a prosecution for touching a few door handles. The prosecution saw it differently, arguing that tampering was "interference with the vehicle in order to cause damage or alteration" (Webster's Dictionary). Greg responded by arguing that there was no interference with the vehicle by just touching it.
There was a great deal of plea bargaining on the probation violations, but ultimately, our client agreed to a one-year county jail sentence for each probation violation, to be concurrent. Our office tried to get the prosecutor to agree to a six-month residential drug treatment program. The client was further sentenced to time served (seven days – he had a no bail situation due to the probation violations) on the three counts of tampering with a vehicle.
This summary is meant as a cautionary tale, insofar as it exemplifies the preponderance of the evidence standard that applies to finding a probation violation. This low standard is well below beyond a reasonable doubt. So while all parties agreed that a jury many not find our client tampered with a vehicle beyond a reasonable doubt, the judge found that by a preponderance of the evidence that he had and so he held our client in violation of both terms of felony probation.
For more information about probation violations and tampering with a vehicle, please click on the following articles:
Contact us.