No Contest Plea in New Case Can Mean Probation Violation
It does not take a lawyer or judge to note that a "no contest" plea is distinguishable from a "guilty" plea. One who pleas "no contest" does not admit factual guilt, although it allows him to be punished as if guilty to take advantage of a plea bargain. The plea bargain may include probation that includes little or no jail, which could be a big need for someone who needs to keep a job, however, such a plea bargain may cause other problems, as this article will describe.
The Reader's Digest Version: It is counterintuitive to most people that if one pleads no contest, he or she is not admitting liability for the crime, but such a plea can constitute a probation violation. The reason for this is because the burden of proof to find a probation violation is not beyond a reasonable doubt, but simply a preponderance of the evidence and a no contest plea meets that standard.

In May, 2008, Timothy Thomas Raven pled no contest to one count of possessing methamphetamine and one count of possessing a deadly weapon. In July, 2008 the court suspended imposition of a three year, eight month prison term and placed defendant on three years of probation. One condition of his probation was that he obey all laws.
About two years after his plea and before his probation ended, Raven was arrested for felony possession of a concealed dirk or dagger (Penal Code Section 12020(a)(4)), felony possession of methamphetamine (Health and Safety Code Section 11377(a)) (again) and a misdemeanor displaying false vehicle registration (Vehicle Code Section 4462.5). Raven then pled no contest to two misdemeanor counts. His attorney refused to stipulate to a factual basis for the plea under
People v. West
(1970) 3 Cal.3d 595.
To Raven's surprise, his probation was then revoked and the three year, eight month prison sentence was imposed. Raven appealed. Raven contended that evidence of his later conviction was insufficient to establish his commission of a crime due to his "no contest" plea entered under
People vs. West
. After all, he explicitly did not admit guilt. Therefore, Raven argued, his plea could not have a collateral effect or be used to prove he violated any law, and hence probation.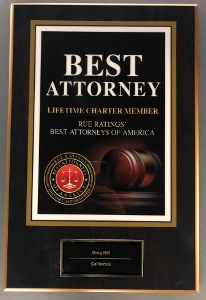 The First Appellate District court in People v. Raven (2011 DJDAR 17234) disagreed. Citing Evidence Code § 452.5, the court pointed out that our legislature allows a conviction to be used to prove the commission of a criminal offense. In fact, when Raven entered his no contest plea in 2010, the court taking the plea admonished him (as is standard practice) that the no contest plea "shall be considered the same as a plea of guilty for all purposes and that could find the defendant guilty." He was also warned that his conviction could constitute a probation violation.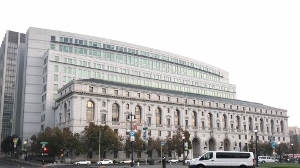 First Appellate District Court of Appeal in San Francisco
Going further, the First Appellate District found a 1984 case,
People v.
Chagolla,
where a conviction based on a no contest plea was found sufficient to constitute a probation violation. In passing, the
Chagolla
court acknowledged that the argument a "no contest" plea was not sufficient to prove a factual basis for the commission of a crime was "intellectually intriguing, but without merit." In other words, one cannot "have their cake (probation to avoid jail) and eat it, too (avoid a violation of probation in the earlier case)."
In concluding its opinion, the First Appellate District noted that Raven was properly advised of the collateral use of his conviction and, consequently, the imposition of the suspended sentence was affirmed.
For more information about probation violations click on the following articles:
Defendant Violates Probation on a Seven-Year Joint Suspended Prison Sentence; under AB109, Sentenced to Seven Years in County Jail
For case summaries of selected cases our firm has handled, click
here
.
Contact
Greg Hill & Associates