Torrance, Stop Based on 911 Call, Plea to Wet Reckless
Our client, age 63, spent an evening with an old friend in Fullerton. The two went out to dinner and then went back to the hotel, where the two watched sports for a few hours.
In 50 Words or Less: Torrance wet reckless, police make traffic stop of client based on 911 call, client's BAC 0.09%, $200 fine, two years summary probation.
Our client then headed back to Torrance, where he lived. As he was driving northbound on the 405 Freeway, a motorist with a cell phone called 911 to report what she described as "dangerous driving." The driver identified our driver as a Hispanic male with a bald head. Our client actually was African American and bald due to his age, not by choice.
The 911 caller spoke to dispatch, who told a Torrance Police Officer about what the 911 caller was reporting. The 911 caller followed our client after he got off the freeway. The 911 caller claimed that our client "nearly drove into the opposite side of traffic" on southbound Prairie and that our client hit the center median.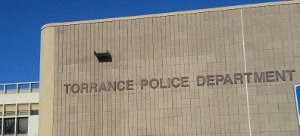 Based on this, a Torrance Police Officer made a traffic stop of our client. He was immediately accused of DUI and told to perform a series of Field Sobriety Tests while the 911 caller glared at him. She had stopped her car to watch the arrest. Our client was then asked to submit to a Preliminary Alcohol Screening (PAS) test, which he did. His breath was measured at a blood alcohol content (BAC) of 0.097% and 0.094%. He was immediately arrested.
Once at the Torrance Police Station, he submitted to a further breath test, which measured his BAC at 0.09% twice.
After he was released, he called Greg Hill & Associates and spoke to Greg Hill. Greg listened to the facts of the case. He was especially interested in what the 911 dispatcher had told the police officers before they made the traffic stop of our client. In other words, did the 911 caller provide sufficient reasonable suspicion for the officer to make a traffic stop.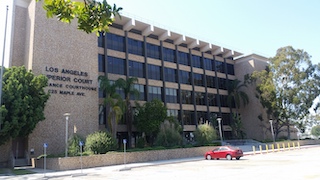 Torrance Courthouse
In the case of
People v. Wells
(2006) 38 Cal.4th 1078, the California Supreme Court stated a traffic stop based on an anonymous tip is proper when:
The police officer concludes that the car to be stopped is the same car as reported. This must be based on a sufficient description of the car and its location;
The caller saw and described a violation of the law;
The caller describes a dangerous situation posed by the car (and driver); and
The caller's reliability is good.
Therefore, once the police report was received, it would be critical to see what the arresting officer was told from dispatch. Once the report came, Greg saw that the arresting officer only knew that our client "nearly drove into oncoming traffic," which is ambiguous as to whether this constitutes a violation of the law, and that our client hit the center median. Hitting the center median is obviously dangerous, but there is no law against doing so in an unintentional manner.
Greg argued this to the Torrance City Prosecutor, who responded, "but look at his BAC, he was over 0.08%!" While this indeed was true, Greg countered that what was important was not whether the ends justify the means, but whether the officer made the traffic stop with reasonable suspicion, as required under Wells. While it was an academic debate and certainly not something Greg would argue to a jury, the City Prosecutor finally agreed to amend the charges to allege reckless driving under Vehicle Code § 23103, pursuant to 23103.5.
The client was placed on two years of summary probation, ordered to pay a fine of $200 and complete a three month alcohol awareness program. He was happy to reach this resolution.
For more information about 911 calls to support a traffic stop and what to do if stopped, click on the following articles:
U.S. Supreme Court Lowers Standards for Allowing a DUI Traffic Stop Based on an Anonymous Call to 911
Watch our video about DUI by clicking here.
Contact us.