Torrance, Shoplifting at Kohl's, Probation Ended Early
Our client, a single mother with a two year old boy, needed clothes for her son. Her job as a computer programmer was simply not paying enough. She went to the Torrance Kohl's and stuffed $377 worth of children's clothes into her large purse. She was desperate. Her son was outgrowing his clothes given to him about a year ago.
Distilled Down: Torrance, our client arrested for and charged shoplifting at Kohl's (Penal Code § 484(a)), case plea bargained to disturbing the peace, probation terminated early and conviction expunged.

Our client, with her purse bulging with stolen clothes, walked directly out the store's front door and was stopped as she walked to her car. She explained that she had other clothes in her car that she intended to return to the store for a refund for the ones she was holding. It was a terrible excuse and loss prevention did not buy it at all.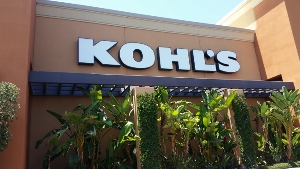 Our client, age 29, was detained by loss prevention and then taken in handcuffs to the Torrance Police Station, where she was fingerprinted and her booking photograph was taken. As an immigrant from Israel, this was terribly disconcerting. She was confused and did not know what would happen to her. Her brother came in the meantime to take the young boy, who cried hysterically as his mom was taken away.
When our client retained our office, Greg immediately suggested that the client take an online shoplifting prevention course (either through Tom Wilson Counseling Services or the National Association of Shoplifting Prevention), which she did. She then gave Greg the certificate of completion.
Kohl's also made a demand for payment of their loss prevention expenses associated with their citizen's arrest of our client. Without even speaking to us, our client paid this out of fear and a misunderstanding that if she paid Kohl's demand, she would not be prosecuted. This is a common mistake and the letters sent by the law firms representing such "big box" retailers, like Kohl's, are skillfully written to foster this misunderstanding and elicit payments.
Greg Hill then went to the Torrance Superior Court for the arraignment, where he showed the Torrance City Prosecutor the certificate of completion of the shoplifting class and the cancelled check in payment of the loss prevention fees.
Greg Hill negotiated a plea bargain, wherein our client performed ten days of community service in exchange for a plea to an infraction violation of Penal Code § 415(2), disturbing the peace (by making loud noises that bother others), and was placed on 24 months of summary, or informal, probation. The misdemeanor charge of shoplifting was dismissed. Our client was happy with this, especially with her immigration concerns, as a conviction for shoplifting would have been a conviction for a crime of moral turpitude, whereas a conviction for disturbing the peace is not.
Twelve months after entering the plea, or half-way through the 24 months of summary probation, Greg then filed a motion for early termination of probation under Penal Code § 1203.3(a). The court granted this motion and then, our office asked the court to withdraw the client's "No Contest" plea and dismiss the case (expungement). The court granted this, too.
For more information about the issues in this case summary, click on the following articles:
Watch our video about expungement by clicking
here
.
Contact us.