Deportation Risk No Exception to Expungement Requirements
Defendant Hyung Joon Kim immigrated to the United States from South Korea at age six. He became a lawful permanent resident in 1986, but not a citizen.
Main Point: Expungement of petty theft conviction a mistake, although defendant consequently faces deportation.

While a juvenile, he was arrested multiple times and was placed on probation before he was eighteen. Within months after turning eighteen, he was convicted of first-degree burglary and placed on probation. Within the next two years, he was convicted two more times for theft-related crimes. One was first degree burglary again and he was again placed on probation.
The second of the two offenses, in 1997, was petty theft with a prior. Kim was then sentenced to three years in state prison. It merits mention that with the passage of Proposition 47 in 2014, he would have only faced county jail because the petty theft with a prior charge would have been filed as a misdemeanor.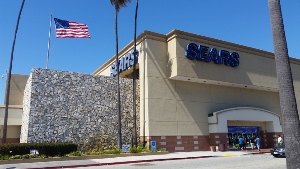 Sears

Kim then served approximately two years of the three-year sentence and was released. He was then placed on three years of parole. The Department of Homeland Security (then named the INS), initiated deportation proceedings in 2002 due his string of convictions for theft, each of which was a crime of moral turpitude making him subject to removal.
Kim filed numerous challenges to his multiple convictions. Each challenge failed to eliminate a basis for deportation.

In 2011, he again attacked his 1997 petty theft conviction, by way of an "invitation" that the court dismiss the judgment of conviction under Penal Code § 1385. It merits mention parenthetically that only prosecutor can move to dismiss a case under section 1385. Thus, a defendant must instead "invite" the judge to exercise his discretion under 1385 to dismiss the case.

Kim's "invitation" to the court was based on an argument of ineffective assistance of counsel (IAC). Kim argued that his attorney failed to advise him of the immigration consequences of his plea. The trial court granted the motion, most likely under Padilla v. Kentucky (2010) 559 U.S. 356.

The prosecution appealed to the Sixth District Court of Appeal. The prosecution argued that 1385 could not be used to attack a conviction. Penal Code § 1385 can only be used to dismiss a pending case. Kim's case had proceeded to judgment twelve years earlier. Moreover, once a defendant begins serving a sentence, the court loses jurisdiction over the matter.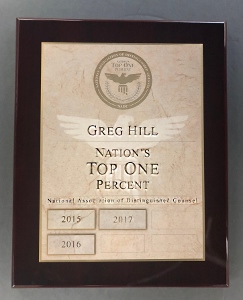 Second, the prosecution argued that Mr. Kim signed an agreement pursuant to the plea that acknowledged, "I understand that if I am not a citizen of the United States, a plea of guilty or no contest could result in deportation, exclusion from admission to this country and / or denial of naturalization." Consequently, Kim's argument of ineffective assistance of counsel was waived when he signed the form acknowledging such an immigration consequence.
The prosecution also argued that Mr. Kim had failed to exercise reasonable diligence in challenging the conviction due to the immigration consequences, because deportation proceedings began in 2002, nine years earlier. Moreover, the challenge was barred because its sole purpose was to avoid deportation.
People v. Mendoza
(2009) 171 Cal. App. 4th 1142, 1159.
Lastly, even if Penal Code § 1385 were to apply, the dismissal would not serve "the interests of justice " given Mr. Kim's lengthy criminal history. Rather, the interests of justice would be to leave the conviction on the record with its attendant consequences.
The Sixth Appellate District, in People v. Hyung Joan Kim (2012 DJDAR 16957), agreed with the prosecution on the prosecutor's first argument only, reversing the trial court. The appellate court noted that Penal Code § 1385 "has never been held to authorize dismissal of an action after the imposition of a sentence and rendition of judgment." People v. Barraza (1994) 30 Cal.App. 4th 114, 121, fn. 8. Therefore, the trial court had no authority to dismiss the action under Penal Code § 1385.
For more information about expungement, click on the following articles:
Trial Court That Denied Expungement Because Petitioner Given a Five Year Joint Suspended Sentence Is Reversed on Appeal
Contact
Greg Hill & Associates