Torrance, Expungement for Petty Theft of $462 in Goods
Our client, then age 53, was stopped just outside the Manhattan Beach Target with a shopping cart filled with $462 worth of items for which she had not paid. Our client, a successful RN for 29 years, had just finished a difficult day at work, mostly attending to a young child with brain cancer who had an uncanny resemblance to her own son.
The similarities between the terminally ill young boy and or client's boy made our client emotional and, although she left the hospital to go home, her mind was spinning. She realized how precious life was and how lucky she was to have a healthy son.
As she walked through Target, tears rolled down her cheeks, but she had items to buy for home. She was on autopilot.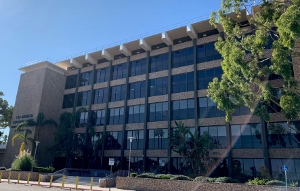 However, when she got to the exit doors, she walked straight out, rather than proceeding through the check-out line and was stopped.
She called Greg Hill & Associates after her arrest (she was taken to the Manhattan Beach Police Station, which is unusual). Greg Hill, after several months of court appearances in the Torrance Superior Court on the case, resolved the case for a violation of Penal Code § 484(a) ("Petty Theft"), placing her on thirty-six months of informal probation contingent upon the client paying a $150 fine plus penalties and assessments (total of about $750) and an obligation for our client to take an online shoplifting prevention course. Our client also was ordered to stay away from all Target stores for three years.
Half-way through her probation, our client sadly was arrested for shoplifting again. The Torrance Superior Court judge handling her probation violation sentenced our client to thirty days in Los Angeles County Jail (at Lynwood), but then reinstated her on informal probation. At this point in our client's life, our client had decided to give up her nursing career and start up a dream boutique café – gift shop in Manhattan Beach so she could work closer to home and get away from the emotionally draining work that being a nurse was. She was on informal probation on two shoplifting cases at the same time.
Our client then otherwise completed probation with no problems on both cases.
To get the proper licensing for her boutique café – gift shop, she needed to be off probation and have both of her shoplifting convictions expunged. She therefore asked Greg Hill & Associates to help her expunge her shoplifting conviction from Target.
She explained to Greg what her licensing attorney told her was needed to open her dream café – gift shop. Greg explained to her that the standard for relief under Penal Code § 1203.4, also called expungement, was that the party successfully complete probation.
Greg commented that while the client did complete probation, it was not without a rather significant violation part way. Greg explained that he had filed similar petitions in the past and a prosecutor had opposed the petition by arguing that probation was not successfully completed. In that case, the judge granted the petition, but the opposition argument could be made again in her case and the judge could deny the petition, although Greg had never had that happen. Nonetheless, Greg wanted the client to understand the prosecutor might oppose the petition. The client said she understood and was willing to try.
Greg Hill & Associates quickly assembled the Petition for Dismissal using judicial council form FL-180 and added a supplemental memorandum and declaration from the client, explaining her need for expungement of the conviction. Greg Hill then filed the petition, paying the $120 filing fee at the courthouse and served the petition on the District Attorney's office.
A hearing date was then set, and Greg appeared for the hearing, a bit anxious because the prosecution could oppose the petition based on the probation violation. However, the prosecution did not make this argument and the judge granted the petition.
The client was extremely happy, as she was now one step closer to opening her dream boutique – gift shop near her home.
For more information about early termination of probation and expungement, please click on the following articles:
Contact us.