Can a Judge End Probation Early in a Domestic Violence Case?
There are many judges who until June 12, 2018 were certain that in a domestic violence case, probation must last a full thirty-six months. After all, Penal Code § 1203.097 specifically states that in any case involving domestic violence, the term of probation must be at least three years. Judges therefore denied motions to terminate probation early, citing to this statute with complete confidence, even often apologizing to defendants that they would like to terminate probation early, but simply were statutorily barred from doing so.
However, on June 12, 2018, things changed. This was because on the prior day, the Fourth District Court of Appeal, Division 2, ruled in People v. Reyna Killion and the ruling was published on June 12 (2018 DJDAR 6354).
About This Article Briefly: The following case summary is one that we frequently cite to because, in opposing defense requests for early termination of probation, prosecutors often argue the statute setting the probation period (i.e. P.C. § 1203.097) means early termination of probation is not allowed. This is an incorrect reading of such a statute, as in this case, ending felony probation after just one of three years in a domestic violence case no less, was permitted.

The Fourth District Court of Appeal ruled that § 1203.97 pertains to initial sentencing, but Penal Code § 1203.3(a) still applied to allow termination of probation "at any time." In other words, § 1203.3(a) permitted a judge to exercise his or her discretion to reduce the term of probation upon the showing of good cause.
This ruling therefore makes anyone on probation, not just those involving domestic violence, eligible for modification of probation under Penal Code § 1203.3(a) as long as the applicant can demonstrate good cause to allow such modification. This is significant because many judges previously believed that certain cases, notably domestic violence and DUI, were ineligible for early termination of probation.
The background facts leading to the Killion ruling are important, but rather common. Ms. Killion was charged in Riverside Superior Court with felony domestic violence (a violation of Penal Code § 273.5(a)) and felony assault with a deadly weapon other than a firearm (her car) (a violation of Penal Code § 245(a)(1)). About three months later, on February 2, 2016, she entered into a plea bargain to the felony § 245(a)(1) count, obligating her to three years of formal probation, 52 sessions of a batterer's program and various court fines and fees.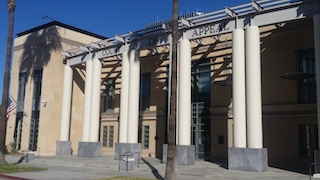 Court of Appeal 4th Appellate District Division 2 Riverside
Fourteen months later, she filed a motion to reduce the offense to a misdemeanor and terminate probation early. She had completed the domestic violence classes and paid all court fines and fees.
The judge granted her motion to reduce the charge to a misdemeanor, but denied her motion for early termination of probation, stating on the record that he did not believe a judge had discretion to do so under Penal Code § 1203.097. The judge stated that he thought he was simply following the plain language of § 1203.097 and even went so far as to say that § 1203.3(a) could not apply because when a specific statute and a general statute apparently conflict, the specific statute would apply. The judge then went out of his way to commend Ms. Killion in her performance on probation and stated that if he had the power to end probation early, we would have done so quite readily.
Ms. Killion then appealed this ruling to the Fourth Appellate District. The Fourth Appellate District found sections 1203.097 and 1203.3(a) distinguishable. It determined that § 1203.097 applied to the sentencing court and its initial imposition of probation.

Section 1203.3(a), however, was a remedial measure that was applicable at a different time than § 1203.097, so it would still be applicable to anyone on probation, including Killion. The court found this was true because § 1203.3(a) was originally enacted in 1935, but § 1203.097 was not enacted until 1994. Since § 1203.097 did not overrule or expressly remove domestic violence probationers from § 1203.3(a), had that been the legislators' intention, 1203.3(a) was still applicable to all probationers.

Therefore, the Fourth Appellate District found that the Riverside Superior Court judge who ruled on Killion's motion to terminate probation actually did have jurisdiction to end her probation early. Furthermore, the Fourth Appellate District reversed the ruling on the motion for early termination of probation and remanded the case back to the Riverside Superior Court for consideration under § 1203.3(a).
It should be noted by the reader that good cause must still be demonstrated to the judge to have probation terminated early and judges are often skeptical of vague claims that one cannot find employment or cannot be promoted. It is wise to have documentary evidence, if possible, of such claims to have the best chance of establishing good cause.
Lastly, we further appreciate this ruling because Killion requested early termination of probation before she had even completed half the term of probation. Most judges will not give serious consideration to such a motion until the probationer has completed half the term, but in Killion's case, her motion was never characterized as premature. Consequently, we will now seek, where appropriate, to have probation ended early at the fifteen month mark like Killion, rather than wait until half-way.
The citation for the Fourth Appellate District Court ruling discussed above is People v. Reyna Killion (4th App. Dist., 2018) 24 Cal.App.5th 337.

For more information about early termination of probation and expungement, please click on the following articles:
Contact us.