Torrance, Domestic Violence, Probation Ended Early & Expunged
Our client had been involved in a domestic violence case arising out of an incident with his then-girlfriend in Hermosa Beach. He entered into a plea bargain to resolve the case, but then his mom in Canada became quite ill.
Summary: Client in Canada involved in domestic violence case in Torrance (from a Hermosa Beach incident); has probation in domestic violence matter terminated early and conviction expunged.

To help his mother, our client moved back to Toronto and decided not to worry about his plea bargain obligations in California. He was aware that the judge would issue a bench warrant for his arrest when he failed to meet certain deadlines set as part of the plea bargain. However, he figured he would never return to the United States for any reason, so he really did not care. No police man in Canada would even know there was a bench warrant from California for his arrest and even if he did know, he certainly would not arrest him.
Two years later in 2015, however, while visiting a friend in Newport Beach, he was pulled over for an illegal U-turn and told by police about the bench warrant pending in Torrance due to his violation of probation. Police, however, allowed him to continue on his way after issuing him a ticket for the U-turn. The client sighed in relief, relieved that he was not taken into custody.
(It was unclear to us how our client avoided being detained at LAX when he flew into the U.S. and went through customs, however, in 2015, customs were not as strict on detaining someone with a bench warrant as they are now in 2019. Had he tried to fly into LAX in 2019, we believe he would have been detained and then sent to the Torrance Superior Court the next day).
With improvements in the computer systems, U.S. border authorities began noticing his bench warrant each time our client crossed the border into and back from the United States. As a team member on a "pit team" for a Formula One race car, he traveled all over the United States, Canada and even abroad. The warrant slowed him down each time he went through customs, although he was never taken into custody.
Nevertheless, each time he came through customs into the United States, the immigration officers there would have to call to the Hermosa Police Station to ask if they wanted our client held and then taken to back to California. Hermosa Beach never said yes, but it often took several hours of waiting to get this answer. Meanwhile, our client would sit in a small room at the border, while the rest of the pit team proceeded to the hotel.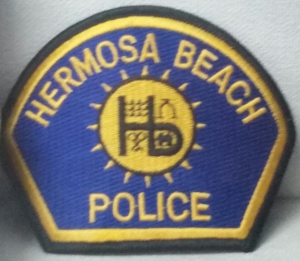 Finally, he decided he wanted it taken care of and he called Greg Hill & Associates. Greg Hill first appeared in court in Torrance (while the client stayed in Toronto) and had the bench warrant recalled. The client was then reinstated on informal, or summary probation. He then asked for and received permission for our client to fulfill the terms of his probation via online courses because he had moved outside California, as does happen in many cases. This is not a request that judges grant regularly, as in-person classes are often required out-of-state when this is requested.
The client then began and did complete the online batterer's program classes through Tom Wilson Counseling Services and paid the Los Angeles Superior court fees and fines. The client also paid the Hermosa Beach booking fee.
Greg Hill & Associates then asked for early termination of probation for the client, which the judge granted.
Following this, Greg Hill & Associates' filed a petition for dismissal of the complaint (expungement) under Penal Code § 1203.4, which the judge in Torrance on this case also kindly granted. This permitted the client to legally state he has never been convicted of domestic violence.
The client was quite happy to get the whole matter behind him.
For more information about the issues in this case summary, click on the following articles:
Watch our video about expungement by clicking
here
.
Contact us.