Standard Sex Offender Probation Conditions in Orange County
In the Santa Ana courtroom of Judge David Thompson, Defendant John Moses was convicted of committing a lewd act on a child under fourteen years of age (Penal Code § 288(a). The jury found that Moses, 24 years old, had engaged in substantial sexual conduct with 13 year old C.C., who he met via a website called VampireFreaks.
Brief of Article: Standard sex offender probation conditions imposed in hundreds of Orange County cases since 2003 are unconstitutional.

According to C.C.'s profile on VampireFreaks, MySpace and C.C. herself when talking to Defendant, she was eighteen years old. When Defendant commented that she looked "really young," C.C. explained that "baby faces ran in the family."
Defendant and C.C. then met three times in December, 2007 before C.C.'s mom discovered the relationship and called police. They first met in a library, where they talked for about an hour. The second time they met, they sat together in the back seat of Defendant's car in a dark parking lot, French kissing, hugging and taking pictures of each other for about an hour
The third time was again in Defendant's car for several hours, at which time, C.C. performed oral sex on Defendant and they tried to have sexual intercourse, but according to C.C., Defendant could not maintain an erection and they gave up.
C.C.'s mom, upon discovering sexual e-mails between C.C. and Defendant, called Defendant on the phone. Defendant, according to C.C.'s mom, admitted to sexual intercourse and oral sex in the back of his car.
At trial, Defendant took the stand. He denied engaging in any sexual intercourse, but did admit to kissing and hugging C.C. He stated that C.C. never touched his penis.
The jury found Defendant guilty on two of the three counts charged, but did not convict him on one count.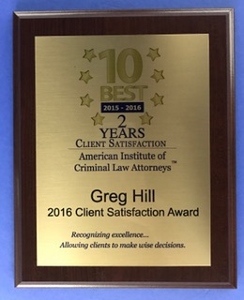 In sentencing, the judge suspended imposition of the sentence and placed Defendant on three years' probation, with certain conditions printed on a form Orange County courts have used since 2003. The form is titled "Superior Court of California, County of Orange Sex Offender Terms and Conditions of Probation – Addendum." The conditions were numerous, including:
• That Defendant "not own, use or possess any form of sexually explicit movies, videos, material or devices unless recommended by the therapist and approved by the probation officer."
• That Defendant "not associate with minors or frequent places where minors congregate, including but not limited to schoolyards, parks, amusement parks, concerts, playgrounds, swimming pools and arcades, unless accompanied by an adult over age 21 . . .
• That Defendant "not be an employee of or participate in, or reside in or at, or derive any money or other form of consideration from any modeling, escort, massage, or sauna operation or business, or any outcall operation or business, or any acupressure or acupuncture operation or business."
• That Defendant "not date or marry anyone who has children under the age of eighteen, unless approved in advance and in writing by the probation officer."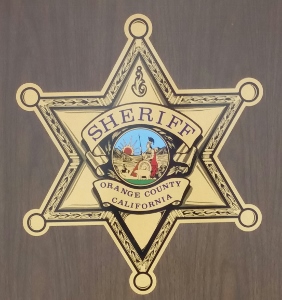 Defendant appealed the above conditions as unconstitutionally overbroad because the conditions failed to include a knowledge requirement. The Fourth Appellate District, in a ruling dated September 20, 2011 (
People v. Moses
, DJDAR 14260), agreed, directing the trial court in Santa Ana to modify the conditions to include a knowledge element. The citation for this opinion is at
People v. John Moses
(2011) 199 Cal.App.4th 374.
Defendant also challenged a condition of probation that he could not hitchhike or accept rides from motorists on the street or pick up hitchhikers or otherwise give rides to pedestrians as unconstitutionally overbroad to impermissibly interfere with his freedom of movement. The Appellate Court disagreed, citing
In re White
(1979) 97 Cal.App.3d 141, 147-151.
For more information about sentencing in sex offenses, click on the following articles:
Lifetime Requirement to Register As Sex Offender Not Eliminated When Felony Conviction Reduced to Misdemeanor
For case summaries of selected sex offenses our firm has handled, click
here
.
Contact
Greg Hill & Associates