25 Year Sentence for Failure to Register As Sex Offender?
Television, magazines and newspapers seem to publicize the sentences of "Third Strikers" under California's Three Strikes Law (Penal Code § 667 (c) and 1170.12 (a)) as always disproportionate to the offense committed. The media seems to suggest that the law deserves as amendment due to the harsh consequences of even a seemingly minor transgression.
Why This Article Matters: Failing to register as a sex offender is not seen by courts as a mere oversight, like failing to register one's vehicle with the DMV. In the following case, a man's sentence of 25 years to life for failing to register was upheld on appeal.

Indeed, the law is controversial. Some courts have ruled such sentences are cruel and unusual punishment, and therefore, unconstitutional as violating the Eight Amendment's prohibition against cruel and unusual punishment.
In the case of Willie Clifford Coley, his twenty-five year to life sentence certainly seemed unfair. He failed to register as a sex offender (a violation of Penal Code § 290), which might seem like a mere trivial technical oversight. Therefore, he appealed his sentence.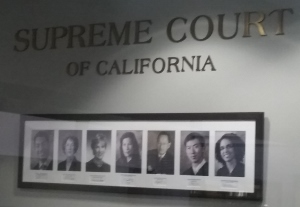 The background leading to his sentence merits mention. Mr. Coley had, the California Supreme Court stated, "a lengthy and very significant criminal history."
In re Willie Clifford Coley
(2012 DJDAR 12202, at 12203). In 1978, when just eighteen or nineteen years old, he was convicted of burglary and was sentenced to fifteen years in state prison. He was released eight years later.
Two years later, in 1988, Coley was convicted of voluntary manslaughter (Penal Code § 192), robbery (Penal Code § 211) and aiding and abetting a rape (Penal Code § 264.1) and was sentenced to twenty years in state prison. The crime was particularly callous in that the victim's dead body was stored in a freezer and the rape was of a separate woman four months later, whose hands were bound and her mouth was tapped across.
Coley was released from prison after thirteen years and placed on parole. He then violated parole three times. One of the violations was for not contacting with his parole officer or police upon his release from prison. At that time, he was reminded of his requirements to register with local police under Penal Code § 290 as a sex offender, based on his conviction for aiding and abetting the rape in 1988.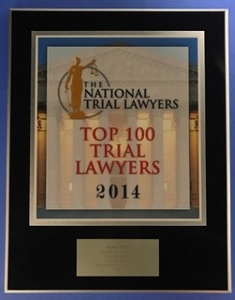 Seven months later, law enforcement in Lancaster convicted a general "parole sweep" of an area known to have a high number of parolees. Officers suspected they would find Coley because he filed a document with the DMV providing an address where the sweep would occur. Police then found Coley.
At trial, there were numerous witnesses who testified that Coley had repeatedly been warned to register as a sex offender. Also at trial, the police officer who arrested Coley testified that Coley admitted he never registered, "because he wanted to try to get through life without contact with the sheriff's department or parole." The trial court then refused to strike any of Coley's prior serious or violent felony convictions for purposes of sentencing and instead sentenced him as a third-strike defendant, imposing the twenty-five years to life sentence.
On appeal to the California Supreme Court, the Supreme Court affirmed the sentence. It found that the failure to register was not harmless, especially because the triggering offense (rape) is a very serious felony. Moreover, the failure to register was not a more technical oversight by a defendant making a good faith effort to comply. Rather, Coley admitted to the arresting officer that he was making an effort to avoid compliance. Thus, the sentence did not constitute cruel and unusual punishment and was not unconstitutional.

The cite for the California Supreme Court case discussed herein is In re Cooley (2012) 55 Cal.4th 524, 283 P.3d 1252.

For more information about Penal Code § 290 and the registration requirements as a sex offender, click on the following articles:
Enhanced Sentence Upheld on Appeal for Sex Crime Defendant Who Already Was a Penal Code § 290 Registrant
Court Decides California Sex Offender Law Is Unconstitutional by Barring Those Convicted of Misconduct with Persons under 14 from Relief from PC 290 Registration
Contact
Greg Hill & Associates