Residency Restrictions Improper for Illegal Sex Overseas
In both state and federal court, it is common for courts to impose probation conditions that prohibit sex offenders from living near certain areas that might cause the offender to relapse and endanger the public. In sex offender cases involving an adult and a child victim, courts can impose rather tough residency requirements.
The Gist of This Article: A residency restriction for a convicted sex offender upon release from prison or jail is proper so long as it "involves no greater deprivation of liberty than is reasonably necessary for purpose of supervised release." In this case, a 2,000-foot restriction from living apart from schools and parks was too much.

In 2004, William Newton Rudd engaged in sexual conduct with four primary school age boys (ages 8 to 14) in Bangladesh.
In 2009, in federal court in Los Angeles, Rudd pleaded guilty to one count of violating 18 U.S.C § 2423 (c), ("engaging in illicit sexual conduct in foreign places"). In the plea agreement, Rudd and the prosecutor agreed to a 100 foot residency restriction that prohibited him from living within 100 feet of a school, park, public swimming pool, playground, youth center, video arcade or any other place frequented by persons under the age of 18. He was then sentenced to 78 months in federal prison, followed by ten years of supervised release with certain conditions.
During his supervised release, one requirement was that;
The Defendant shall not reside within 2,000 feet of school yards, parks, public swimming pools, playgrounds, youth centers, video arcade facilities, or other places primarily used by persons under the age of 18. The defendant's residence shall be approved by the Probation Officer, and any charge in residence must be pre-approved by the Probation Officer. The defendant shall submit the address of the proposed residence to the Probation Officer at least 10 days prior to any scheduled move.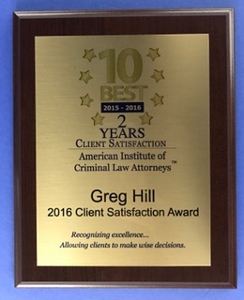 Rudd then appealed the residency restriction applicable to his supervised release. Rudd argued that the district court committed procedural error by not adequately explaining the sentence and that the conditions were simply unreasonable.
The Ninth Circuit Court of Appeals, in United States of America v. William Newton Rudd (2011 DJDAR 16959), agreed with Rudd that the lower court committed procedural error. It found that the trial court failed to establish that a reasoned decision had been made in setting a certain sentence. The Ninth Circuit found that the trial court did not explain at all why it imposed the 2,000 foot residency restriction, rather than the much less restrictive residency restriction specified in the plea agreement. There was no discussion why the plea agreement residency restriction was rejected and a far more strict condition was imposed.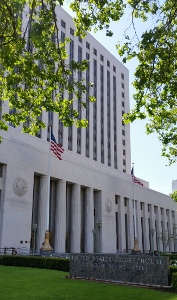 U.S. District Court, Los Angeles
While the Ninth Circuit conceded that the nature and circumstances of Rudd's offenses demonstrated that he posed a "serious danger to children," it was unclear why the 2,000 foot residency restriction was justified over a 100 foot restriction. Moreover the Ninth Circuit noted Rudd would be 73 years old once he was released from prison. Rhetorically speaking, the Ninth Circuit also asked why a 1,000 foot restriction would be inadequate and why a 3,000 foot restriction would be too great a liberty restriction. Indeed, the Ninth Circuit reminded readers that a residence restriction must "involve no greater deprivation of liberty than is reasonably necessary for purposes of supervised release."
As such, the Ninth Circuit vacated the residency requirement and sent the case back to the trial court to reconsider or explain the reasons for such a requirement of Rudd's supervised release.
For more information about sex offenses, residency restrictions and 290 registration issues, click on the following articles:
When Convicted Sex Offender Violates Terms of His Initial Release from Prison, Court May Impose Lifetime of Supervised Release
Orange County's Standard Sex Offender Probation Conditions, Imposed in Hundreds of Cases Since 2003, Are Unconstitutional
For case summaries of selected sex offense cases our firm has handled, click
here
.
Contact
Greg Hill & Associates