Redondo Beach, Probation Ended Early & Expungement, DUI
A little more than twenty-four months ago, our client had a bit too much to drink at a popular, long-established bar on the Redondo Beach Pier and jumped into his car to drive home. He recalled having several IPA beers with alcohol content near 10%.
Summary: Redondo Beach, DUI with Crash into two parked cars, 0.23% BAC, probation terminated early and conviction expunged.

He tried driving home, but did not make it. As he was turning his car at a corner off southbound Catalina Avenue to head east, he overshot the turn and ran into two parked cars, setting off both of their car alarms. This was a residential area west of Pacific Coast Highway. The car our client drove was a company car.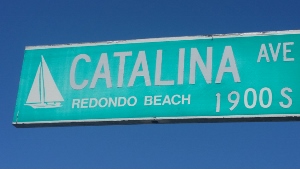 Neighbors living in area called 911 and the Redondo Beach Police Department was quickly dispatched to the area. It was about 2:30 a.m.
Police arrested our client, age 32, at the scene and tested his blood alcohol content there by breath using a preliminary alcohol screening (PAS) device and later, at the Redondo Beach Police Station, by blood. Both tests measured his blood alcohol content (BAC) at 0.23%. The client had no prior criminal record.
Our office was lucky enough to resolve the case with the client only doing a three month alcohol awareness program (AB541), but with all other standard DUI terms (thirty-six months of summary, or informal, probation, a $390 fine plus penalties and assessments and an ignition interlock device (IID) pursuant to the DMV requirements). This rather good plea bargain was based on evidentiary issues that are not relevant to this case summary concerning early termination of probation and expungement.
Despite the client's luck with the plea bargain, he was not so lucky at work. His ten years of working for a major, Fortune-500 company was in jeopardy of ending because he could not travel to Canada for work, as he could not rent a car there while on DUI probation here. Therefore, he could not do as much at work as his employer expected of him.
Greg tries to contact every client after the plea bargain, if the client is placed on either formal probation or summary probation and the client had a case that is eligible for expungement. Greg will make contact at just before the half-way mark in probation to see if the client wants to ask the judge to end probation early. Some clients say they do; some do not really care and do not respond. If the client does seek an early end to his or her probation, and the judge grants this, then the client is eligible to expunge the conviction.
In the case of this client, he cared quite a bit about ending probation early and having the conviction expunged so he could do more work in Canada. He consequently asked Greg to request early termination of his probation, so Greg did. At the eighteen-month mark in probation, our office filed a motion for modification of probation (to end it) under Penal Code § 1203.3(a). It merits mention to the reader that the judge has discretion whether to grant such a motion – the judge can deny such a motion if he or she believes defendant is not deserving of such a break.
The judge considering the motion noted the short alcohol awareness program for the high BAC and the car accident and commented, "Counsel, are you getting a little greedy here?"
The Redondo Beach City Prosecutor agreed with the judge's sentiment, but suggested that the motion be renewed at the two-year mark of the three-year informal probation period. The judge agreed that our client should wait and perhaps attend twenty Alcoholics Anonymous (AA) meetings to
At the two-year mark, our office did refile the motion at that time and it was granted. Our client did not attend any AA meetings to help himself.
Our office promptly then followed up with a petition to withdraw the plea and dismiss the case under Penal Code § 1203.4, which was also granted.
Our client was pleased because he could not resume his business travel to Canada, which would make his employer happy and help his future.
For more information about the issues in this case, click on the following articles:
Watch our video about expungement by clicking
here
.
Contact us.