Redondo Beach, Modification of Probation & Expungement
Our client, age 51, was applying for her Certified Public Accountant's license with the State of California. She had worked for many years in the accounting department of a San Francisco law firm, but not as a C.P.A. She had taken all the required courses at a local college to prepare herself for the CPA Exam.
Summary: Redondo Beach DUI from 1986 expunged despite no docket report of case, client applying for CPA License.

She then reviewed the actual application for a CPA license. The application included a question that asked if she had ever been convicted of any felony or misdemeanor. The client panicked, called up a licensing attorney and told the licensing attorney that in 1986, almost thirty years ago, she had been convicted of DUI in Redondo Beach when she was just twenty-one years old.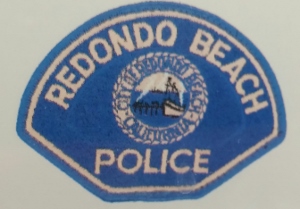 She had successfully completed probation and stayed out of trouble for the last twenty-nine years. She had been married and worked continuously over that time. Her licensing attorney had advised her that her application to become a CPA could most likely be automatically delayed or even initially rejected due to the twenty-nine year old conviction.
An appeal of the ruling would then be necessary after this. However, if she were to have the conviction expunged, there would be a shorter delay, an easier appeal or maybe, no rejection at all. The licensing attorney then recommended that the client call Greg Hill.
The client did so, speaking with Greg at length about the issue and explaining how her Livescan did not show the conviction at all. Greg explained that, in his experience, Livescan is enlarging its "look-back" period more and more, so that even if the conviction for DUI did not appear on her Livescan now, it most likely will in a few years. This meant that if she were to be licensed as a CPA without revealing her DUI now, it could later appear and cause her CPA license to be suspended after she already had a job as a CPA. Were this to happen, it could prove devastating to her new career.
Consequently, the records of the case were required so that the court could rule on a petition for dismissal under Penal Code § 1203.4. Greg thus went to the Torrance Courthouse to get the docket report even though Livescan did not show any record of the conviction. The criminal clerk's office did not find anything.
Greg next drove to the Redondo Beach police station and spoke to the records clerk there. Greg explained what he needed and the clerk suggested that she look at the microfiche records because the police records also showed no records going back to 1986 case.
The microfiche records did have records of the case. The clerk printed out the records, which showed the case number, the date our client entered her into the plea bargain and that she successfully completed probation. It sufficed for the docket report that the clerk's office did not have.
Greg Hill & Associates then filed the petition for dismissal under Penal Code § 1203.4. The judge granted it within the week without even a hearing.
The client was relieved to have the conviction "expunged," although it still would not guarantee automatic issuance of her CPA license. This is so because even when relief is granted under Penal Code § 1203.4, anyone applying for a state-issued license (such as to be licensed as a CPA, M.D., attorney, real estate broker, dentist, insurance agent, etc.), must disclose the conviction on such an application.
Nevertheless, the client had made the conviction less of an issue and perhaps even removed the stigma if any from a nearly thirty-year old conviction.
Lastly, it merits mentions that this case exemplified the limits of the Livescan and court records systems. Sometimes, a visit to the police station is necessary to thoroughly investigate the record and get what is needed. It is a mistake to believe that because a conviction does not appear on Livescan or because a court has no record of it, an applicant for a job does not need to worry about it. The record may later be added to one's record as Livescan increases its database.
The prudent person will do what our client did here, go all the way and have it expunged nevertheless. Indeed, all her hard work was an investment in her future were too valuable to risk.
For more information about the issues in this case, click on the following articles:
Trial Court That Denied Expungement Because Petitioner Given a Five Year Joint Suspended Sentence Is Reversed on Appeal
Watch our video about probation modification and expungement by clicking
here.
Contact us.