Redondo Beach, 0.23% BAC, Plea to Six Month Alcohol Class
Our client was a 44-year-old from the former Soviet Union who had moved to the United States three years earlier. She weighed 105 pounds. She had enjoyed a dinner with co-workers and consumed two glasses of wine. Her receipt from her dinner proved this.
Without All the Details, What Happened?: Female client, age 44, arrested in Redondo Beach and charged in the Torrance courthouse, registers a 0.23% BAC one hour after driving, but has a constant cough that arguably produces liquid in her lungs, trapping ethanol, to artificially add to her breath BAC above her blood BAC, case resolved for a six-month DUI program (not nine-month program).
As she was driving home, a Redondo Beach Police Officer allegedly observed her weaving in the road and supposedly running a stop sign. The officer pulled over our client. While our client performed the field sobriety tests better than most folks would do sober, she registered a BAC of 0.23% on the portable alcohol screening (PAS) device nearly an hour after her arrest. This meant, if her blood alcohol level was descending (which all facts suggested was the case here), her BAC when arrested was approximately 0.25%, a level over three times the legal limit.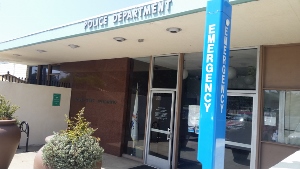 Redondo Beach Police Department
The problem in this case was that our client had a constant cough on the evening of the arrest, which brought up alcohol in fluid form from her lungs into her mouth. Therefore, Greg Hill from our office argued that the blood alcohol test results, based on her breath, overstated our client's actual blood alcohol level.
The officer administering the test was also not qualified on the machine, which was very unusual, but something we verify through the Los Angeles County Sheriff's website on each case, if we can.
Given our client's near perfect performance on the field sobriety tests, we argued for a wet reckless, especially since our client had no prior record.
In addition, the Redondo Beach police report stated only that she was weaving within her lane. This fact pattern seemed a lot like the case of United States v. Colin (9th Cir., 2002) 314 F.3d 439. In Colin, a CHP officer made a traffic stop of a vehicle in Riverside County on the 15 Freeway. The officer said he observed the suspect's right tires touching the fog line of the freeway for approximately a quarter mile, which the officer believed was probable cause to stop the driver.
The U.S. Ninth Circuit Court of Appeals held that the officer made a mistake in stopping the vehicle. Therefore, Greg brought this to the attention of the Redondo Beach City Prosecutor.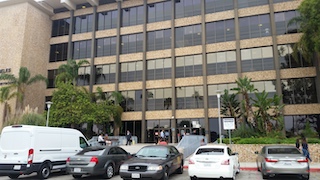 Torrance Courthouse
Finally, Greg went to the scene where our client had been pulled over to look at the supposed stop sign. Greg noticed the stop sign was visible, but not until almost the last 20 feet before reaching it because there was an overhanging tree that was not trimmed back. In addition, the paint on the road was faded and in urgent need of repainting. Greg took pictures of these factors, which did not excuse the client of running the stop sign, but showed that if a driver was not familiar with the area, even a sober person could run the stop sign.
Greg then discussed these things in court. The Redondo Beach City Prosecutor agreed that the case was problematic, but would not agree to a wet reckless.
Instead, she allowed our client to plead no contest to DUI based on a BAC of 0.12% to 0.15%, which allowed her to avoid the nine-month DUI classes and instead take the six-month program. A nine-month alcohol awareness class is normally assigned when a defendant has a BAC of 0.15% or higher, which our client clearly seemed to have. With the negotiating of this case, our client saved hundreds of dollars and three months of classes. Our client readily accepted the offer, satisfied that everything except a trial had been attempted to resolve her case for terms that fit the facts.
For more information about GERD, the mouth alcohol defense to DUI and breathalyzer tests in general, click on the following articles:
Watch our video about DUI by clicking here.
Contact us.