Redondo Beach, 0.21% BAC, Plea to 3 Month DUI Program
California Vehicle Code § 24250 states:
During darkness, a vehicle shall be equipped with lighted lighting equipment as required for the vehicle by this chapter.
Later in the chapter, at § 24251, the Vehicle Code states:
Any requirement in this chapter as to the distance from which any lighting equipment shall render a person or vehicle visible or within which any lighting equipment shall be visible shall apply during darkness, directly ahead upon a straight, level unlighted highway, and under normal atmospheric conditions, unless a different time, direction, or condition is expressly stated.
Our client was allegedly driving northbound on Inglewood Avenue as a Redondo Beach Police officer was heading in the opposite direction. The police officer has just turned onto Inglewood Avenue from as side street and just caught a glimpse of our client for a split second before initiating his traffic stop. It was 2:15 a.m. on a Sunday morning (after a Saturday night).
In 50 Words or Less: North Redondo Beach, client allegedly driving without headlights on and 0.21% BAC, 3-month DUI program.
The police officer claimed he stopped our client because our client was driving without her headlights on. The police report did not state that the officer confirmed the vehicle lights were off after he stopped our client, that he tried to turn them on to verify the driver's impairment was the reason the lights were not on or that he observed the car from directly in front after stopping her. In other words, the report was essentially silent in explaining how the officer knew our client's headlights were off.
Moreover, as the reader will surely appreciate, a driver's impairment does not cause the vehicle headlights to turn off, so it was critical for the officer to confirm that there was an on-off switch for the headlights and it was off. After all, many cars have automatic lights that illuminate when the car senses it is dark.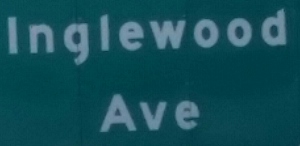 Perhaps he felt he did not need to do so, as he measured our client's blood alcohol content (BAC) by her breath and it was 0.21%. She therefore promptly arrested her.
The client was a massage therapist and 32 years old. This was her second DUI, but her first within the last ten years, so it was characterized as a "first-time" DUI.
The client came to Greg Hill & Associates quite worried about what would happen, given her high BAC. She was also present in the United States on a work visa, so she was worried how a conviction for DUI would affect her visa renewal. Greg listened to her description of the traffic stop and explained California law on DUI and what our office would do.
Upon receiving the police report, Greg noted the issue with how the police officer observed the client's headlights and what the Vehicle Code required, as set forth above.
He argued to the Redondo Beach City Prosecutor that a jury may find the officer's traffic stop was pretextual, as it was done at 2:15 a.m., right after when many bars are closing. After all, at that time, most traffic at that time was related to bar activity.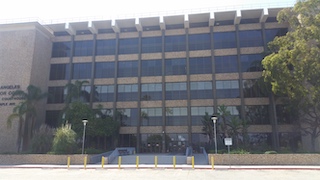 Torrance Courthouse
Greg also told the City Prosecutor that he would be filing a motion to suppress all evidence following the illegal traffic stop, but that his client would consider any plea bargain offered that took into account the questionable traffic stop. In response, the City Prosecutor reduced the alcohol awareness class from a nine-month program (AB1353) to a three-month program (AB541).
Greg presented the offer to the client, explaining that it would be almost expected by the judge hearing a motion to suppress that the officer offer testimony that explains the conditions of his observations and that would conveniently cure the defects Greg had noticed. The judge, after all, was not limited to just reading the police report and the officer was not handcuffed to only saying what was written in the report.
The client understood this sad reality and accepted the new offer, relieved that she would save approximately $600 in class fees. She understood that if the motion were denied, she would have to do the nine-month program and this would interfere with her work much more.
For more information about motions to suppress evidence when there is an illegal traffic stop and punishment for a first-time DUI, click on the following articles:
Traffic Stop Ruled Improper and Evidence Seized by Police Suppressed When Officer Lacked Reasonable Suspicion to Stop Driver
Watch our video about DUI by clicking here.
Contact us.