Probation Violation, Torrance, Bench Warrant for 9 Years
Our client was twenty years old in 2009. He was impulsive and eager to please his new girlfriend. He told her that he had a job, but he really was unemployed.
He went into the Urban Outfitters in the Del Amo Mall to shoplift a few things to show his girlfriend he had money from his job. He took an empty Urban Outfitters bag into the store and filled it up with a $100 pair of Nikes, a jacket selling for $68 and three t-shirts selling for $14 each. He then walked out of the store, only to be stopped just feet after exiting the store.
Urban Outfitters was dismayed by the audacity of our client and so while they normally would confiscate the stolen property and take the thief's information to pass along to an attorney for loss prevention only, this time they took the extra step of calling the Torrance Police Department.
According to the Torrance Police report, our client asked police why they would not just let him go because it was his first time being arrested for shoplifting. He had an earlier record as a juvenile for giving false information to a police officer and for possession of marijuana by a juvenile. The police report noted our client's query to them, apparently with curiosity, as our client apparently believed he was entitled to 'one free try" at shoplifting before actually being arrested and taken to the police station. Police, however, did not regard such theft as a game.
Our client was booked and then forced to wait forty-eight hours to be arraigned in the Torrance Courthouse. He parents refused to post the $10,000 bail to bail him out.
At the arraignment, he was charged with violating Penal Code § 484(a), misdemeanor "petty theft." He opted to use the services of a public defender, who secured a good deal (delayed entry of judgment) for him: he would first plead no contest to the 484(a) charge, but if he performed 100 hours of community service and stayed out of trouble for a year, he would be allowed to withdraw his plea to the misdemeanor and instead be allowed to change his plea to a violation of Penal Code § 415(2), disturbing the peace as an infraction. The client agreed to this, happy just to be released from jail. He was then instructed on where to go to sign up for community service.
The client then did no community service at all and move to Atlanta, Georgia. Nine years later, in 2018, he called our office, explaining that there was a bench warrant issued for him from 2010 and asking if we could have it "erased" because his employer in Atlanta was going to let him go if he could not take care of it.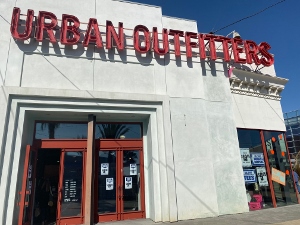 Greg then went to the Torrance Courthouse and looked up the file, finding that the bench warrant was issued a year after the client entered his plea to 484(a) and failed to appear in court as he had promised.
Greg then asked the client is he did the 100 hours of community service and the client said he had not. Greg then explained that the judge would then sentence him on the 484(a) as a misdemeanor conviction, most likely with terms that included payment of the Torrance booking fee, a court fine of $150 to $300, plus penalties and assessments, and maybe some community service. Greg had to explain to the client that it was no longer possible to have the misdemeanor lowered to an infraction and that the client could not now perform the 100 hours of community service.
Greg then appeared in the Torrance Superior and did have the bench warrant recalled and quashed. This was of the utmost priority for the client.
The Torrance judge then sentenced our client on the 484(a) charge, placing him on three years of informal probation, with an obligation to pay the City of Torrance booking fee (then $343 in 2009) and payment of a $150 fine, plus penalties and assessments (for a total of $945), less credit for time served. Greg then asked to have the remaining fines converted to community service, with permission from the court to allow him to perform this in Georgia. This ironically equated to just 27 hours of community service, or less than he was first obligated to perform.
Greg then explained to the client who to call at the Torrance Volunteer Center to coordinate his community service at an approved place in Atlanta and how to ensure the court here is advised when he completes this, as well as how to have our office pay the booking fee at the Torrance Treasurer's office for him.
For more information about probation violations, please click on the following articles:
Contact us.