Pomona, Expungement of Battery Conviction for PhD Recipient
Our client, age 34, was finishing up his Ph.D. in economics and political science. He was extremely proud of this academic accomplishment, as he had worked many years for this and was the first person in his family to even attend college.

The Point of This Summary: Client has misdemeanor battery conviction expunged in Pomona Superior Court to help him find employment with a new Ph.D. in economics and political science.
Furthermore, he was eager to start his career working in academia or for a government agency, but he had a misdemeanor conviction for battery (Penal Code § 242). He was well aware that a criminal record for a violent crime (although misdemeanor battery is not a violent felony as identified under the Three Strikes Act) created a negative stigma and that many employers would be hesitant to or simply refuse to offer employment to anyone with a documented history of physical violence toward another.
He often felt that his misdemeanor conviction, suffered after a momentary lapse in judgement, eviscerated his Ph.D., earned after years of disciplined hard work.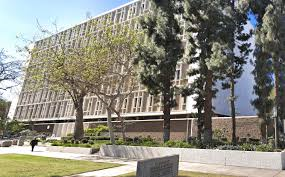 Under the terms of the plea bargain, he had several thousand dollars in restitution to pay for alleged damages suffered by the victim, which he fully paid. Payment of the restitution took several years, as the client worked part-time while going to school, but he persistently chipped away at the amount owed, little by little. Toward the end of his probation period, his girlfriend assisted in the last payments.
As his graduation date neared and the pressure to find full-time employment in an academic position fitting for someone with a Ph.D., he contacted Greg Hill & Associates to help him with having his battery conviction expunged to improve his employment prospects. He was also engaged to be married, so he wanted to be gainfully employed to support his wife and the family they planned.
The client discussed the underlying case facts, his employment situation and his need for having his battery conviction dismissed, with the underlying plea changed from "no contest" back to "not guilty." Greg explained the process of "expungement" under Penal Code § 1203.4, making sure the client understood the criminal record is not erased, deleted or somehow removed (like it is in other states). In this regard, Greg explained how a police record and court file could be sealed, but that this only applied to juvenile matters and limited cases under the new CARE Act at Penal Code §§ 851.88 to 851.92.
Greg also verified with the client that he was not calling from inside a jail or prison and was not facing any open case or on probation for any other case. The client's answers made him eligible.
Greg also explained the primary benefits of "expungement" was employment related, but that for government licensing or applying for a government job, he would have to disclose the conviction, which was an actual consideration for him due to his education that made certain government jobs attractive.
Greg also explained that the client would have to disclose the conviction if he ever ran for public office or sought to operate a state lottery.
The client then agreed to move forward with "expungement." Greg first retrieved the docket report for the case and verified that the client had successfully completed probation, which the docket indicated he had done so.
Greg Hill & Associates then prepared, filed and served the Petition for Dismissal, along with a supplemental memorandum concerning Penal Code § 1203.4 and a declaration from the client with attachments showing his imminent receipt of his Ph.D. in economics and political science.
After approximately four weeks of filing the petition, the Pomona court set a hearing date about two weeks later.

Greg Hill then appeared for the hearing on the motion. The judge assigned to the case granted the petition, which greatly pleased the client. He was ready to move onto the next phase of his life without the stigma of having a conviction for battery next to his name.
For more information about expungement, please click on the following articles:
Contact us.