Petition for Factual Innocence (PC 851.8) Granted
Our client, age 32, was returning home after an early morning workout in a park off Olympic Boulevard near the old Sports Arena near U.S.C. He had run, done pull ups, sit ups, push ups and other exercises.
Overview: Petition for Factual Innocence (Penal Code § 851.8) Granted, Client Declared Innocent of Violating Penal Code 647(b), Solicitation of Prostitution, East Los Angeles Courthouse.

He was highly motivated to get in shape because he had just received a conditional offer of employment from the Los Angeles Sheriff's Department two days earlier. He was excited about his new career, with its job security, medical benefits, retirement program and pay. He wanted to get in shape so that he would impress everyone at the Academy.
Upon receiving his conditional offer, he had shared the good news with some of his friends. He was excited, especially because he had just become a U.S. Citizen.
As he was driving home, at about 6:00 a.m., still sweaty and wearing nothing but shorts and a t-shirt, he heard his cell phone beep to notify him of an incoming text message.
He pulled over to the side of the road to read the text while stopped. It was from one of his friends congratulating him on his offer.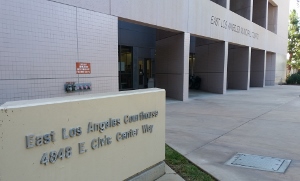 As he was reading the text, he heard a tapping on his window. It was a young woman, smoking a cigarette and dressed like a prostitute. He rolled down his window to ask if he could help her. She asked him for a ride home, stating her home was about a mile away. Her apartment was on his way home, at least according to her. She probably would have said anything necessary to get in the car and then try to make some money.
He agreed and she got in. He pulled away from the curb and only moved about 50 feet before he noticed flashing lights from a police car in his rear view mirror.
He immediately pulled over and explained how he had pulled over not for her, but to read a text message on his cell phone. The prostitute confirmed his version of the story, adding that he was not a customer. According to the prostitute, he was just giving her a ride home.
Police did not believe either of them and handcuffed our client, transporting him to the 77th Precinct. He was later released and given a court date for his arraignment on charges of engaging in or soliciting prostitution, Penal Code § 647(b). He had gone from potential officer to potential prisoner.
The client then appeared in the Bauchet Street courthouse (now all such cases are heard in the East Los Angeles courthouse) and the City Attorney there told him no case had been filed.
A year after his arrest, he filed a request for factual innocence with the 77th Precinct Station upon advice from Greg Hill. The 77th Precinct denied his request.
Greg Hill & Associates then filed a Petition for Factual Innocence in the East Los Angeles Superior Court. After two hearings and a great deal of argument, the judge in East Los Angeles granted the petition, which is an order that the records be sealed and then destroyed.
Our client was extremely happy with the ruling, as he now could renew his application process and his dream of becoming a member of the Los Angeles Sheriffs Department.
For more information about the issues in this case summary, click on the following articles:
Fingerprint Records Must be Destroyed if the Court Grants a Petition for Factual Innocence (Penal Code § 851.8).
Watch our video about expungement by clicking
here
.
Contact us.