What Can I Do About My Criminal Record on the Internet?
It is not uncommon for one to feel great after learning of a "DA Reject" decision on one's arrest or a dismissal on one's case. In either situation, a criminal conviction is no longer possible.
Summary in 50 Words or Less: There is no way to completely erase or delete one's criminal history from the Internet, but there are some website which will take it down for a fee and other service providers who claim to erase your record from the Internet, but cannot do so completely.

However, being "clean" with the court does not sanitize one's Internet presence. It may be a news story about one's arrest. It may be a video on YouTube or Photobucket.com. Or, worse yet, it may be one's name and booking photo staring into the lens, fearfully, perhaps with blood shot eyes and disheveled hair. These booking photos often appear on Mugshots.com, Busted Mug Shots or Just Mug Shots.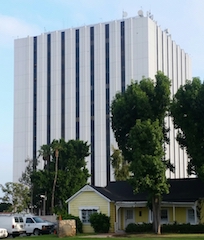 Compton Courthouse
The purported purpose of these mug shot sites is to provide the public a service, for example for a female looking to research a potential beau or a parent researching a tutor for their child. This sounds like a noble, helpful service, however, what if the case related to the mug shot was dismissed? What if the arrest was a mistake? These websites do not annotate whether the subject in the picture later suffered a conviction or had the case dismissed, perhaps because a jealous girlfriend lied to police to cause the arrest. The photo is also not taken down if one is granted an expungement.
Some of these websites provide a grievance procedure whereby one can request that the website take down the picture. However, the same mug shot can be on multiple websites. Where one can request that the picture be removed, the website usually charges a fee. The fees can be several hundred dollars. Multiply that fee by three or four and the price to restore one's reputation in the eyes of public, or an employer (or client!) can reach into four figures.
There are several websites which stay in business just by charging such fees. The websites rank high on Google searches because the websites have pictures, the website visitors stay on the site a long time and the website adds lots of pictures every day from public records. These are the things the Google algorithms reward with a high Google ranking. Moreover, embarrassment and humiliation can be profitable. There are now more than eighty such sites nationwide (Source- New York Times, October 6, 2013, "Mugged by a Mug Shot"). One website, Just Mug Shots.com, has close to twenty million photos.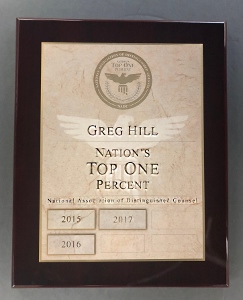 The solution to having one's record removed from the Internet may be in the hands of legislators, who are addressing the problem in several states. California appears to be sitting passively, perhaps out of respect for the media's right to publish. Indeed, there is analogous information online about restaurant health inspections, home sales, sex offender registration and a business safety records.
However, the governor of Oregon, for example, has signed a bill that gives mug-shot sites thirty days to take down a picture free of charge to the subject if the subject can prove his or her case was dismissed or whose record was ordered expunged (Source, "Mugged by a Mug Shot," New York Times, September, 2013). Utah also has passed legislation that prohibits county sheriffs from giving out booking photographs to any site that charges a subject a fee to remove the photograph. Legislative attempts to muzzle such sites, however, appear to be doing little. They are not comprehensive, after all.
To effect a meaningful limit on the use of such photographs, Google must become involved. So far, Google has seemed unsympathetic to taking down the mug shot websites. Indeed, the problem is complex.
The other method of limiting the popularity of such mug shot websites is by restricting how they make money. MasterCard, for example, has been quoted as saying that it finds such websites "repugnant" and did drop all such websites as customers (Source-"Mugged by a Mug Shot," New York Times). Pay Pal has also discontinued its contracts with such sites. American Express and Discover have stated they also will sever their relationship with such websites.
We at Greg Hill & Associates see the value of such websites (we have kids, too), but we also understand that if even one person's reputation is wrongfully dirtied by a mug shot from a case dismissed or a conviction expunged, that is one person too many.
For more information about your criminal record, click on the following articles: