When and How Do I Seal and Destroy My Arrest Record?
Our clients who are unlucky enough to be arrested, but then, fortunately, the prosecutor decides not to file a case often ask if they can have the arrest record sealed and destroyed. After all, an arrest record is a public record. The client may comment that the mere record of the arrest affects child custody issues, adoption eligibility, licensing, insurance premiums, school admissions, credit applications and, most importantly, one's reputation.
What to Take Away: Sealing and destroying an arrest record is possible under several sections of the Penal Code, however, the most commonly used section is § 851.8, which is the mechanism for a Petition for Factual Innocence. This article discusses the tough, high standard that a petitioner must satisfy.

The client quite often mentions employment consequences, although California Labor Code § 432.7(a) prohibits an employer from asking about an arrest that did not result in a conviction.
There are several ways to have the record of your arrest sealed and then destroyed when no charges were filed, the case was dismissed in court, or, after a jury trial, one was acquitted. Penal Code § 530.6 allows the victim of identity theft to have the court make a determination of the victim's factual innocence. Penal Code § 851.9 allows a defendant who successfully completed a drug diversion program to have his record sealed and then destroyed three years later. Penal Code § 1203.4, also known as expungment relief, allows one who successfully completed probation for most offenses (not all) to have the plea withdrawn and the case dismissed.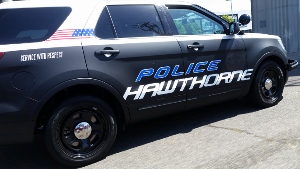 Penal Code § 851.8, however, applies to any wrongful arrest and all the documents generated in conjunction with the arrest (the booking photo, the fingerprints and the arrest report). The process, however, is not quick or easy. The process can take well over ninety days.
For anyone whose arrest did not lead to a case filing, the first step in filing a petition for factual innocence (PFI) is to petition the arresting agency, using a form that asks for certain information. If the police agree that you were factually innocent, the police themselves will seal the arrest record for three years. This means that a court order is required to unseal the record. The layer of protection allows judicial oversight into who accesses your record. After the three year period expires, the police will destroy all records associated with the arrest.
If the police do not grant your request, or if they fail to respond within sixty days, you may seek relief from the court. The court is also the first step for anyone whose case was dismissed after charges were filed or for anyone acquitted by a jury.
In filing a petition for factual innocence, the burden is on the defendant to prove that there was no reasonable cause for the arrest. Reasonable cause is defined as a "state of facts that would lead a man of ordinary care and prudence to believe and conscientiously entertain an honest and strong suspicion that the person is guilty of a crime" (
People v. Bleich
(2009) 178 Cal.App.4th 292, 293).
Fortunately, the strict rules of evidence that would apply in trial do not apply in the petition. In other words, the court may consider one's employment history, education, community involvement, volunteer activities and family history.
However, this also means that the court can consider the entirety of the police report (even if it was successfully suppressed from evidence earlier in the case). It is a common mistake to argue that the police report was inconclusive. The correct standard is that the police report must exonerate you, not just raise a substantial doubt as to one's guilt (
People v. Medina
(2009) 178 Cal.App.4th 1092, 1101).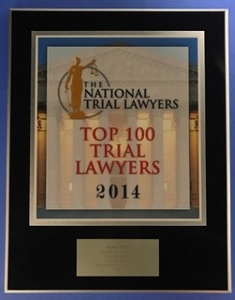 A hearing on the petition will then follow. If one's petition is granted, the court order will direct the arresting law enforcement agency, the Department of Justice and all local, state and federal enforcement agencies to which the records were released to destroy the arrest records as well as the request to destroy the records. The documents must be physically destroyed, as well as all entries or notations upon the records pertaining to the arrest.
Most importantly, having the petition granted allows one to legally say "No" if asked have you ever been arrested for a crime.
If there is a pending police misconduct or civil rights violation lawsuit pending, the records will not be destroyed until the civil case is resolved. This allows the sealed records to be opened for admission into evidence in the civil lawsuit, if necessary.
A final word about those eager to file a petition for factual innocence, also known as a PFI: be careful on this. No one wants to ask to be found factually innocent and lose. The grounds for such a petition are that "no person of ordinary care and prudence [would] believe or conscientiously entertain an honest and strong suspicion that [Petitioner] was guilty."
People v. Bleich,
supra
. If there is a police report, the judge can consider this.
Moreover, there is no value in a "new" court file that contains a detailed argument by the District Attorney of all the reasons that you are not "factually innocent" even though the case was dismissed. The lack of value in this court file is compounded in the event of an order of the court denying one's Petition. Now one has an identifiable, accessible, factually-specific detailed file with all the reasons why the court affirmatively refuses to call someone "innocent." Who needs that? It did not exist but for an eagerness to go after the factual innocence finding.
Keep in mind that if the case was dismissed that might be because the prosecutor believes he or she could not prove guilt beyond a reasonable doubt, but an honest and strong suspicion is a far lower standard. Be careful on this. Maybe a dismissal is simply better than muddying up the water on this with a denial of a petition for factual innocence.
Sealing and destroying juvenile records involve a different eligibility criteria (Welfare & Institutions Code §§ 781, 781.5) and process not covered in this article.
Postscript: On October 1, 2017, then -governor Jerry Brown signed Senate Bill 393 into law as the Consumer Arrest Equity (CARE) Act, which was codified at Penal Code §§ 851.97 to 851.92, providing a further method for one to seek sealing and destruction of one's arrest record and associated court record related to a case that was dismissed under Penal Code § 1385 ("in the interest of justice") or not filed. The reader here should read our separate article about the CARE Act, as it provides a lower standard (than for a PFI) for a judge to order sealing and destruction.

For more information, click on the following articles:
Contact
Greg Hill & Associates