Can I Withdraw My Plea Based on Bad Advice from My Lawyer?
Our office receives numerous inquiries about withdrawing a plea based on a variety of grounds. The underlying reason is that the potential client believes that the terms of the plea are unfair. Sometimes the potential client believes his or her prior counsel provided ineffective assistance because little or no investigation was performed of various defenses or there was an improper basis for an arrest.
Why This Article Matters: One can file a motion to withdraw a plea based on alleged ineffective assistance of counsel, but defendant should be well-aware of the tough, high standard for how the judge will evaluate whether ineffective assistance was indeed rendered.

California Penal Code § 1018 states that, "for good cause shown" a plea of not guilty may be substituted for a plea of guilty at any time before judgment is entered. The provisions of section 1018 state that it "shall be liberally construed to effect these objectives and to promote justice." While such goals seem to encourage liberality in viewing such motions, courts are often suspicious of such motions, especially when they are timed just before sentencing and are based on a recanting witness to the crime.
In asking a judge to allow a plea to be withdrawn, the defendant has the burden to show by clear and convincing evidence that there is good cause to withdraw the guilty plea.
People v. Nance
(1991) 1 Cal.App.4th 1453, 1457. Good cause can be that the defendant was "operating under mistake, ignorance or any other factor overcoming the exercise of his or her free will, including inadvertence, fraud, or duress."
People v. Huricks
(1995) 32 Cal.App.4th 1201, 1207-1208. It cannot be just because the defendant feels a severe case of "buyer's remorse" and fears prison or jail.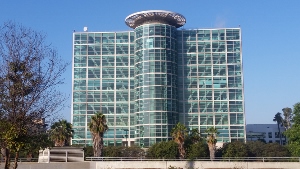 If the motion is denied, an appellate court is not supposed to reverse the lower court unless it can see that the trial court abused its discretion.
Nance
, at 1456.
Most often, especially when new facts are discovered that the potential client wishes to present as a defense (because the lawyer failed to sufficiently investigate), the basis for the motion is that the plea was not entered into intelligently. This basis, however, is acceptable only in narrow circumstances. As one court said, a plea is not "vulnerable to later attack if defendant did not correctly assess every relevant factor entering into his [or her] decision" to plead guilty.
People v. Hunt
(1985) 174 Cal.App.3d 95, 104.
More importantly, it is often difficult to establish ineffective assistance of counsel. Indeed, under the Sixth Amendment of the United States Constitution, "a criminal defendant is entitled to effective assistance of counsel." To show ineffective assistance of counsel, the first step is to show that not only did counsel's performance fall below accepted norms of performance, but that it prejudiced defendant.
Strickland v. Washington
(1984) 466 U.S. 668, 684-685.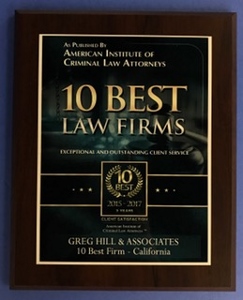 To show that the performance prejudiced defendant, he or she must show that there is a "reasonable probability that, but for counsel's error, he [or she] would not have pleaded guilty and would have insisted on going to trial."
Hill v. Lockhart
(1985) 474 U.S. 52, 58-59. When the error is not knowing a landmark case, courts are more inclined to grant such a motion, but when the error is in failing to investigate, it seems courts will generally defer to the handling attorney's judgment and discretion at the time.
The court, for example, may not find a prior attorney's decisions deficient given the history of the case, the credibility of certain witnesses and the risks of trial, including the consequences of a guilty verdict as compared to the terms of the plea bargain. In a recent case ruling on this issue,
People v. Jean Karol Breslin
(2012 DJDAR 6359), the First Appellate District found it unlikely that Ms. Breslin really would have proceeded to trial and risk serving prison time rather than taking a plea bargain that consisted of mere summary probation.
In short, in challenging a plea by filing a motion to set aside the plea, it is crucial that one maintain one's credibility in the eyes of the court. The motion must address the law accurately to show defendant understands the proper standards for setting aside the plea. Then it must present clear and convincing evidence to meet the standards and rebut the court's skepticism that the motion is brought out of "buyer's remorse."
For more information about plea bargaining in general, click on the following articles:
Immigration Consequences of a Plea to Misdemeanor Criminal Threats Are Not Grounds to Vacate a Judgment
Plea Withdraw and Judgment Vacated When Mexican Citizen Not Advised of Adverse Immigration Consequences of Plea
Contact
Greg Hill & Associates