Newport Beach, 0.07% BAC, Client Speeding, Wet Reckless
Our client, an Air Force Technical Sergeant home from a tour in Iraq, was pulled over by the CHP on the 405 Freeway for allegedly speeding.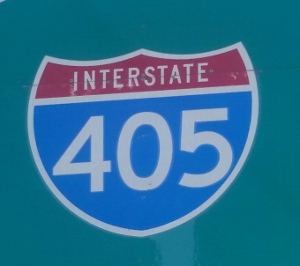 Our client refused to submit to a Preliminary Alcohol Screening (PAS) Test at the scene, but offered to submit to a blood test, so officers took him to a hospital, where he provided a blood sample an hour after being pulled over. The blood alcohol content was tested at a BAC of 0.074%.
What to Take Away: Orange County can be a tough place to face a DUI, as this case demonstrates. However, with persistence and sometimes a conversation with a supervising prosecutor, a case can resolve on terms that fit, such as in this case where a wet reckless was ultimately negotiated.
It merits mention that one is legally allowed to refuse to submit to a roadside PAS test under Vehicle Code § 23612(i), unless the person is under twenty-one years of age or on probation for DUI. The person may also legally decline to submit to any field sobriety test.
We find that most of our clients either are unaware of this right and do not exercise such rights when they often should, or they are aware of these rights, but believe that by cooperating with the police officer, they are showing respect and hope the officer will reciprocate the courtesy by letting them go if it is a close case. Other clients simply believe they are under the legal limit and thus are eager to prove it. Neither strategy usually works.
In this case, the young Newport Beach District Attorney handling the case oddly prided herself on "maxing out" everyone, so the initial offer was a standard first-time offender offer despite the BAC being under 0.08%. The District Attorney explained that she would bring in an expert witness to say that our client's BAC was over 0.09% when he was pulled over, as blood alcohol content generally decreases by approximately 0.02% per hour and the blood sample was taken an hour after his arrest.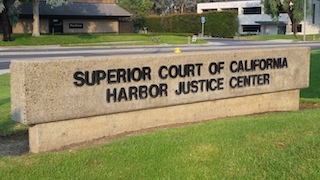 Newport Beach Courthouse
Greg was familiar with such bravado by young prosecutors. Greg commented that the retrograde, or reverse, extrapolation argument ignores a rising BAC defense and retrograde extrapolation has been consistently criticized by even prosecution experts in DUI in California. Such experts are not comfortable adopting such an approach, although it is intellectually appealing perhaps.
After all, in Mata v. State, 46 S.W.3d 902 (2001), a Texas case, such a practice was reviewed for scientific reliability and found to be completely unreliable. To be reliable, one would have to make so many assumptions about the individual defendant (gender, age, body fat percentage, breathing patterns, kidney function, hematocrit, LDL levels, drinking patterns, etc.) that a medical exam of the defendant would really be necessary to even approximate a result.
Our office countered for a wet reckless, arguing that the chain of custody of the blood sample was insufficient to ensure that the blood which was tested was truly our client's blood and that the blood sample, if it was his, was not compromised. Our office presented research showing what the Orange County Crime Lab protocol was and why the phlebotomists testing our client's blood omitted required information in their documentation of the tests and handling of the sample.
The District Attorney refused to consider our arguments that we believed would sway at least one, if not more, jurors, possibly resulting in a defense verdict. Our office therefore went to the District Attorney's supervisor, who politely listened to us.
At the next court appearance, the fourth in the case, the District Attorney offered our client a wet reckless, which our client was very happy with, as it saved him almost $1,000 in fines, penalties and assessments payable to the court.
It merits mention that after this case was resolved in 2012, military diversion under Penal Code § 1001.80 was codified, which permitted diversion on a DUI for active duty and former military members. Had such a program been available to our client in 2012, he certainly would have had his case resolved in that manner instead.
For more information about a first time DUI, a wet reckless and hearsay issues involving police evidence, click on the following articles:
Watch our video about DUI by clicking here.
Contact us.