Manhattan Beach, Probation Ended Early & Expungement, DUI
A little more than half-way through her thirty-six months of summary probation, our client was notified that she was "in zone" for a promotion at work, but was ineligible because she was on probation and had a conviction. This was doubly frustrating for our client because she was graduating from college after many years of taking night classes, so she was eager for a promotion due to her impending college degree. A promotion at work was one of the main reasons she spent so many nights in class, after working a full day.
In a Nutshell: Manhattan Beach, 0.19% BAC DUI, client up for promotion at work, probation terminated early and conviction expunged.

In other words, her conviction and being on probation had the practical effect of erasing her educational accomplishment.
She contacted Greg Hill & Associates to see if she could have her probation terminated early and then have her conviction expunged. Her underlying case was venued out of the Pomona Superior Court, which can be a tough place for someone seeking to shorten probation. Our office has found that the judges there frown upon anyone seeking to shorten probation or even modify probation to change it from formal to summary probation. The prosecutors there uniformly oppose such motions, often in written oppositions, unlike almost any other court in Los Angeles County.
Greg Hill & Associates first obtained the minute order for the client's case to verify that she had indeed paid all her fines ordered by the court pursuant to her plea bargain, paid the booking fee, completed her alcohol awareness class (the AB762 program) and attended a MADD Victim Impact Panel (VIP).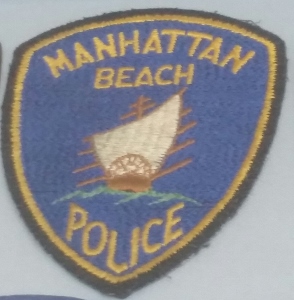 Greg went to the Torrance Superior court and obtained the Pomona court's minute order. In Los Angeles County, one can obtain a minute order from any courthouse within Los Angeles County from any courthouse within the county. Greg saw that court records reflected she had indeed complied with all terms of probation, however, she had 17 more months of summary, or informal, probation still to complete.
Our office then filed the motion for modification of probation to end it, including a declaration from the client stating her employment situation and describing her imminent college graduation. She described for the court how her promotion was being withheld due to her being on probation and having a conviction. Her declaration also included a copy of her college transcript showing she really was just about to graduate, and with good grades no less.
Greg argued that because this was her first conviction, she had never been on probation before, so there was no reason to believe she would not successfully complete probation. She did not have a track record of violating probation, in other words. Moreover, she was a high achiever and ambitious, characteristics that are not usually found in folks who violate probation.
The judge reading the motion granted the early termination of probation, which was a huge relief for our client.
Our office promptly then followed up with a petition to withdraw the plea and dismiss the case under Penal Code § 1203.4, which was also granted. This second motion, under § 1203.4, is also often called an expungement motion.
Our client was very happy with the two rulings, as she was now eligible for promotion at work.
For more information about the issues in this case summary, click on the following articles:
Watch our video about expungement by clicking
here
.
Contact us.