Los Angeles, Sixty-Two Year Old Client, Step daughter Victim
Our client, age 62 when arrested, had molested his step daughter about twice a month for nine years. The molestation included digital penetration and always ended with our client in orgasm. It started when the step daughter was four years old and ended when the step daughter told our client, as she was entering puberty, that she thought she might be pregnant. At that time, she was thirteen years old (and not pregnant).
Synopsis: South Los Angeles, our client age 62, charged with continuous sexual abuse of step daughter for nine years, resolved for six years in prison, rather than multiple consecutive life terms.

The molestation was kept quiet until one day when our client told his step daughter, then nineteen, to stop staying out so late and to get a job. She responded by telling a friend about the molestation. The friend immediately called the police and our client was arrested.
Police immediately began gathering evidence. In a phone call monitored by police (a "pretext call" common to many sexual offense investigations), our client's then-wife called our client to ask, "why did you do it?" and "when will you give me more money for living expenses?" Our client only answered the question about money, saying, "I'm sorry, I will give you more money."
The police used this "admission" to characterize our client's answer an admission to continuous sexual abuse of his step daughter. Otherwise, our client would have denied the allegation forcefully and told her the step daughter was fabricating the claim.
Without this rather ambiguous "admission," the case would have been entirely based upon the step daughter's claims, which were six years old and arguably motivated to stop her step father from nagging her about a job and staying out late. In other words, police were skeptical of her claims.
Police continued to investigate and our client unfortunately admitted to the general accusations to his son, but saying he only did it one time. The detective then interviewed the son, who naively mentioned this to the detective, who then promptly arrested our client. This was the confirmation the District Attorney needed to file the case.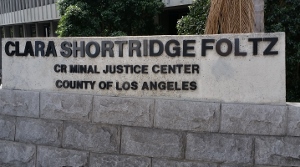 Clara Shortridge Foltz Superior Courthouse (CCB)


The case was wisely filed as just a single violation of Penal Code § 288(a), which is lewd and lascivious acts with a minor under 14. It was not filed as multiple charges of aggravated sexual assault of a child less than 14, which would have been possible, but it may have been overreaching. Aggravated sexual assault, if proven as multiple counts against our client, would have meant multiple, consecutive (not concurrent) life sentences if more than even ten counts were proven true. On the other hand, 288(a) involved a minimum six-year sentence and this was the initial offer for our client from the District Attorney because our client had no prior record.
Our client understood that this offer was less than what it seemed could be proven at trial, so he responded to it despite knowing his step daughter was very emotional about the events. Yet he also knew she was articulate enough that it seemed he could be convicted. He also understood that a defense verdict was possible, as she seemed motivated to punish him for nagging her as he did about getting a job. More importantly, however, he realized the risks were too high and, if we were to proceed to trial, the District Attorney certainly would amend the complaint to allege up to thirty counts of statutory rape and if convicted of this, he would die in prison.
Our client wisely accepted the plea bargain offered, which will allow him release from prison in about five years and two months, or 85 percent of the six year sentence. He will be able to see his children again (he has four other children), as well as his grandchildren.
It merits mention that had this case been resolved in 2019, with Proposition 57 in effect, our client would serve much less than 85% if he availed himself of the many opportunities to reduce his sentence while in prison.
For more information about hit and run and diversion, click on the following articles:
Watch our video about sex offenses by clicking
here
.
Contact us.