Long Beach, Second-Time DUI (VC 23152), Conviction Expunged
Our client was 40 years old in 2012. At that time, one evening, a Long Beach Police Department police officer made a traffic stop of him in Long Beach along Ocean Avenue by the Long Beach Police Department. He had been out to one of the Pine Avenue bars and was heading home to Rancho Palos Verdes. He was intending to head west and over the Vincent Thomas Bridge, but he never got that far.
Why This Summary Matters: Second-time DUI conviction out of the Long Beach Superior Court expunged, as well as the first DUI, too. This was much appreciated because the convictions otherwise had prevented him from volunteering at his daughter's school.

Before our client could pass the Long Beach Public Library along Ocean, and just after turning right off of Pine, he was stopped. Allegedly, he was swerving all over the road. He was then arrested and later charged with a second-time DUI. This was particularly embarrassing for our client because he had suffered his first DUI just one year earlier.
The Long Beach City Prosecutor's Office handled the case, resolving it with the Client for five years of summary, or informal, probation, contingent upon the client enrolling and completing the SB-38 eighteen-month DUI outpatient program, payment of a $500 court fine plus penalties and assessments (total of $2,410), attendance at a Mothers Against Drunk Driving (MADD) Victim Impact Panel and serving 96 hours in the Los Angeles County Jail.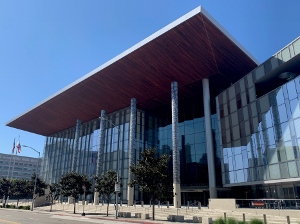 The client promptly served his time in county jail and otherwise fulfilled all his terms of probation.
When his probation terminated five years later, he was relieved and vowed never to drink and drive again.
He turned his life around, as the cliché goes. He was married and had a daughter. His business in the retail and whole shoe industry flourished. He became charitable, donating his Rams season tickets to the San Pedro Boys & Girls Club. Furthermore, his company sent thousands of dollars' worth of shoes to Houston after Hurricane Harvey made landfall there to help those who had lost everything in the flooding following the hurricane.
Despite this, and because of his DUI's, he was unable to volunteer at his daughter's school. He was told he would be considered an "inactive volunteer," a nice way of classifying him as disqualified.
This upset him because his daughter wanted him to drive her and her friends on some school function, so he called our office to talk about having both his DUI's expunged. We explained first what expungement does not do, i.e. it does not erase, delete or remove the record of the case being filed, as many people seem to believe. Second, we explained how, once relief is granted under Penal Code § 1203.4 ("expungement"), the conviction is treated as if it never happened except in applications for certain government jobs, government licenses and a few other limited situations.
We further explained that some judges are averse to expunging a first of two DUI's when the second DUI was suffered while the defendant was still on probation for the first DUI (as here). So, we suggested expunging the second DUI first, and then working backwards and having the first one expunged. That way we could legally state the second conviction never took place (although we would, in full disclosure, explain that this was so only because of expungement under 1203.4 of the second DUI).
Our office then did prepare the petition for dismissal of the complaint and filed it in the Long Beach Superior Court. We also served the Long Beach City Prosecutor's office.
Greg then appeared in the courthouse for the hearing on the motion a few weeks later, at which time the judge granted the petition.
The client was extremely happy with this, but there was one more DUI conviction to address, which our office immediately began working on to reach the same result.
For more information about expungement, please click on the following articles:
Contact us.