Long Beach, Early End to Probation & Expungement, PC 25850
Our client was nineteen years old when he was convicted of Penal Code § 25850, possession of a loaded firearm. At the time, he was hanging around the wrong people and trying to appear tough and capable of defending himself if challenged. Police, however, stopped him while he was driving on the 710 Freeway into Long Beach, allegedly speeding, and during their investigation searched his vehicle, wherein the loaded .357 handgun was found.
What to Take Away: Having probation ended early and a conviction expunged can be a life changer for some people, as it was for our client in this summary. As a result of being granted an expungement of his conviction, he was offered a job at a competitor which offered health insurance, which was a huge help to him and his young family with two young children and a wife who did not work.

At the time, because our client was taken into custody and did not post bail, he accepted the first offer made by the Long Beach District Attorney. Our client opted for the public defender to represent him. He agreed to serve 180 days in Los Angeles County Jail, pay $300 in restitution to the court and serve 36 months of formal probation.
After he served his jail time, he returned home and found work at two locations, both in part-time capacities because he was on probation and each employer had hiring policies that barred them from offering full-time positions to probationers.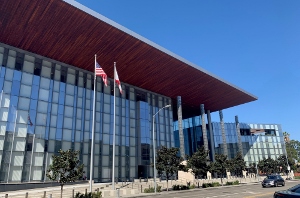 He worked hard to support his girlfriend and their son, age 3. A year later, his girlfriend became pregnant again and had a girl. Our client became the sole breadwinner for his family, as his girlfriend stayed home to care for the infant and their young son.
Our client applied for promotions at work, as well as longer working hours to earn more pay to support the family, but repeatedly was denied promotions. While he was allowed to work longer hours to earn more, he was limited to how many hours he could work without being reclassified as a full-time employee.
These limits became frustrating for him as his family expenses increased with two young children. He therefore contacted Greg Hill & Associates to ask about early termination of probation and expungement of the felony conviction. Greg listened to the client explain the conviction and his sentence, as well as the client's financial pressure.
Greg explained that the client could request early termination of probation first and then if the judge granted this, the client could immediately request expungement of the conviction.

Greg was careful to explain that expungement (under California law at Penal Code § 1203.4) did not erase or delete the conviction, but that it did allow the client in most employment situations to answer any pre-employment application asking about prior convictions to lawfully answer no as to the conviction at hand. Greg explained there were exceptions to this, for example if the client was applying for a state license, i.e. to become a real estate broker, a CPA, an attorney or a registered nurse), applying for any government job, applying to operate a state lottery or running for public office.
Greg Hill & Associates then prepared the Motion for Modification of Probation, filed it in the Long Beach Superior Court and served the assigned District Attorney in Long Beach.
The judge hearing the motion for early termination granted the motion. This eliminated ten months from the client's probation. The judge granting the motion told our client that the motion was well-written and thorough.

Greg Hill & Associates quickly thereafter filed a Petition for Dismissal under Penal Code § 1203.4, which the same judge also granted. Our client was extremely happy with this result, as it made him eligible for full-time employment at a competitor who offered health insurance, which he urgently needed for his young family.
For more information about early termination of probation and expungement, please click on the following articles:
Contact us.