Long Beach Conviction for Solicitation, 647(b), Expunged
Our client, age 38, had been ticketed for solicitation of prostitution, a violation of Penal Code § 647(b), after trying to meet up with a woman at a Harbor City motel along Pacific Coast Highway.
He had a solid job with a local refinery and was doing well in life. However, he did have an extensive criminal history from fifteen years earlier he was seriously addicted to several different drugs, including methamphetamine, and did many things that landed him in trouble. His current employer was giving him a second chance, but vowed that he would lose his job if he "messed up again."
After the conviction for solicitation of prostitution, the employer sympathized and did not fire him. However, our client was extremely motivated to have the conviction expunged from his record.
Greg explained to him that expungement, under California Penal Code § 1203.4, does not erase, delete or remove a record of a case having been filed against someone. Expungement is not a process wherein one's conviction is soaked up and removed, making it clean, like a sponge will soak up spilled milk off a counter, making the counter look like no spill ever took place.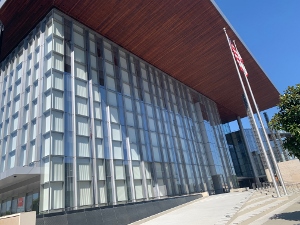 The client listened to Greg, somewhat disappointed that expungement would not remove the conviction entirely. However, Greg added that under the California Labor Code, an employer is not supposed to see a conviction more than seven years old for which one completed probation or parole. However, we do not believe all background check companies comply with this law.
The criminal history of our client was significant. He had been a felony record for receiving stolen property (Penal Code § 496) in Torrance, for which he was sentenced to 180 days in county jail. He had another felony conviction out of Torrance for possession of a dangerous weapon (the old Penal Code § 102020(A)(1) - now § 16590), for which he was sentenced to two years in state prison. He also was convicted of assault with a deadly weapon, a "Strike Offense," under Penal Code § 245(a)(1)), and in the same case three convictions for exhibiting a firearm, also out of Torrance, for which he was sentenced to four years in state prison.
Furthermore, he had a conviction for misdemeanor DUI out of Orange County, misdemeanor possession of a controlled substance (Business & Professions Code § 4060) out of Torrance, felony possession of a controlled substance out of Torrance, public intoxication (Penal Code § 647(f)) out of Torrance and possession of drug paraphernalia out of the Airport Courthouse.

The client understood that expungement would not be the panacea he envisioned, but that he could legally state "no" if later asked had he ever been convicted of solicitation of prostitution (with certain exceptions, which Greg explained to the client).
Greg Hill & Associates then prepared the petition for dismissal, supplementing it with a supplemental memorandum of points and authorities and a declaration from the client concerning why he sought expungement of the conviction.
Greg Hill then filed the petition in the Long Beach Superior Court and served it on the Los Angeles City Attorney's office, which handled such cases arising in Harbor City that were filed in the Long Beach Courthouse.
The judge assigned to the matter took over three months to rule on the petition, which was far longer than was usual. However, he eventually did sign the order dismissing the case and changing our client's plea back to not guilty. The client was very happy with this.
The client and Greg Hill & Associates then discussed expungement of some of the client's earlier convictions. Some, such as those he served time in prison for, were not eligible. Most of the misdemeanors were eligible, however under an interest of justice provision because he violated probation on many of the cases.

The client and Greg Hill also discussed obtaining a certificate of rehabilitation for his felony convictions that involved prison sentences, but such a request would have to wait for a few years because the applicant must have lived without being on probation in any matter for five years (longer periods are required for other offenses, such as certain sex offenses).
For more information about issues, please click on the following articles:
Contact us.