Long Beach, Client Does Zero NA Meetings in 18 Months
Our client, age 28, had been arrested in June, 2016 after an officer stopped his car for allegedly making an unsafe lane change. Our client was driving. His friend, who was in the front passenger seat, ran from the scene and officers took chase, ultimately finding him hiding in a garage (ironically, when officers arrested our client's friend, they also arrested the homeowner for an outstanding warrant).
Police searched our client's car and found our client in possession of forty grams of marijuana, a working digital scale and $700 in small bills. These were strong indicators of possession for sales (Health and Safety Code § 11359), then a felony, which our client was then arrested for and charged with in the Long Beach Superior Court. As the marijuana was found in a car, our client was also charged with felony transportation of marijuana for sales (Health and Safety Code § 11360).
As our client had quite a lengthy criminal history, the initial plea bargain offered to our client was two years in state prison. Probation was not offered. Even a joint suspended was rejected as our counter-offer.
The client then retained Greg Hill & Associates out of shock that the prosecution's offer was so tough. Greg Hill & Associates then substituted in for the public defender. While the case was pending, Prop 64 was pending and receiving a great deal of press predicting it would be passed by the California electorate. As the reader of this summary may know, Prop 64 legalized the possession of marijuana for those over 21 years of age in certain amounts and in certain places. It also reduced certain felony marijuana violations to misdemeanors and certain marijuana misdemeanors to infractions.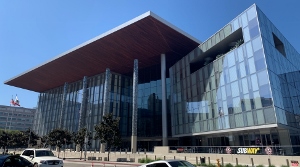 Greg consequently waited until Prop 64 was voted on before resolving the case. When Prop 64 was passed in November, 2016, the case was then resolved for misdemeanor possession of marijuana for sales, as Prop 64 changed 11359 from a felony to a misdemeanor.
The client was placed on three years of summary probation and only had to attend 30 Narcotics Anonymous (NA) meetings in the first six months. No jail.

The client proceeded to attend no meetings at all.

Eighteen months after entering the plea in Long Beach, he was arrested on a new case for possession of cocaine for sales. The case was filed in Compton Superior Court. While he was being booked, he was advised that there was a bench warrant pending for him for over a year in Long Beach Superior Court. Indeed, the judge in Long Beach issued a bench warrant when our client failed to file his NA proof of 30 meetings attended. The judge also revoked his probation.
The client then called Greg Hill & Associates about the bench warrant. Greg looked into the file and determined why the warrant was issued. Greg advised the client to immediately begin attending NA meetings, preferably three per day.
However, the client needed the bench warrant recalled ASAP for his job, as his employer advised him he could no longer remain employed if there was a bench warrant outstanding for him.

Greg then went to the Long Beach Superior Court and asked the judge for three months for the client to turn in the required NA meetings sign-in sheet. The judge was very mad at our client, but did recall the warrant. However, she gave our client just one week to return in person with proof of having attended the required 30 NA meetings.
Greg immediately communicated this to the client, who remarkably did 34 such meetings in the next week and appeared with Greg in Long Beach Superior Court. The judge reinstated our client on probation with no punishment for the probation violation.

For more information about probation violations, please click on the following articles:
Contact us.