Lomita, Theft of Computers from Police Post at Night
Our client, age 21, and her boyfriend of just three weeks decided to take a walk at about midnight. Her boyfriend, age 26, had been arguing with his parents. He still lived at home. He needed some fresh air and some time outside the house, away from the nagging of his parents, to cool down.
In 50 Words or Less: Lomita, client steals computers from police post at about midnight, case filed in Torrance Superior Court, felony Penal Code § 459 charges reduced to misdemeanor.

The two walked to a local park and decided to sit down to talk. As they sat down, the boyfriend noticed an open door to a nearby building. The boyfriend went over to the door and opened it, discovering it was an office used by the Lomita Sheriff's Department.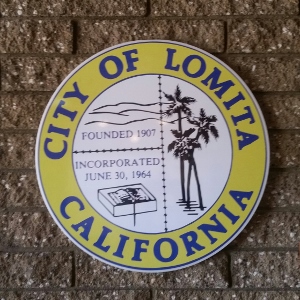 Inside the office were several computers, printers and other office equipment. The boyfriend decided to take the items and sell them. He was apparently a heavy methamphetamine user and was unemployed, so the money he could get from such sales was not to be passed upon.
The boyfriend had a minor prior criminal history for theft and possession of a controlled substance, but he was no longer on probation. Our client also had a very minor criminal history for petty theft (shoplifting) from a store at Del Amo Fashion Center. She was no longer on probation for this conviction.
Our client allegedly assisted her boyfriend move the computers, printers and other office equipment, valued at just over $2,000, back to his house using large trash cans on wheels. The distance back to the house was about 300 yards each way. Several round trips were required to move all the items. It was quite an effort.
About two weeks after the incident, our client and her boyfriend (then of five weeks) were arrested. Our client spent five days in custody, mostly at the Century Regional Detention Facility (also called the Lynwood Women's Jail), before being released on her own recognizance.
Her mom called our office and then two then came to our office. Greg Hill met with her, as well as her mom, and listened to the facts of what had happened. Her boyfriend remained in custody, as his bail was too high for him or his parents to post to gain his release.
At the arraignment, Greg discussed the case with the Torrance District Attorney assigned to the case. The prosecutor understood that our client was not the "Bonnie" in "Bonnie and Clyde," but more of an unwilling participant. A pre-plea, or probation officer's report was ordered for the client. Greg asked the prosecutor to reduce the charges to a misdemeanor under Penal Code § 17(b), but the prosecutor refused.
At the second hearing, a preliminary hearing setting conference, Greg asked to approach the bench with the prosecutor and told the judge a bit of the facts of the case, and how our client would accept a plea bargain if it involved charges being reduced to a misdemeanor. Greg asked the judge for an indicated sentence if our client were to plead in the open, meaning submit to the judge's discretion in sentencing.
The Torrance judge responded that he would sentence our client to a misdemeanor, with three years of summary, or informal, probation, thirty days of community service and joint and several responsibility with her boyfriend for paying restitution for the police property not found (about $1,400, which the boyfriend most likely sold for meth). Upon hearing this, the District Attorney changed her mind and agreed to a plea bargain on the judge's terms.
Our client eagerly agreed to the plea bargain. She was happy to avoid a felony conviction, the stigma attached to being a felon, and the fees associated with being on formal probation. She would be eligible for expungement of the conviction once she completed summary probation. She wanted to go to college and become a real estate salesman, so she knew having a felony on her record would make such goals unattainable, at least for a while.
She and her co-defendant are now ex-boyfriend and ex-girlfriend.
For more information about the issues in this theft offense case summary, click on the following articles:
For more information about theft and robbery crimes, please click
here
to watch our theft offenses video.
Contact us.