Hawthorne, Michael's, Shoplifting School Supplies, No File
Our client, age 21, was a student at El Camino Community College. She needed certain school supplies for her art class, so she went to Michael's to buy these. She had no prior criminal history, but once inside the store, she somehow got the idea to simply put the supplies in her purse and walk out without paying.

Summary in 50 Words or Less: Client caught stealing $55 worth of school supplies from Michael's in Hawthorne. Arraignment set in Inglewood Superior Court. Greg Hill & Associates sends Hawthorne City Prosecutor, enclosing client's proof of completion of an online shoplifting prevention course and requesting a no file. Case indeed is not filed.
Michael's loss prevention employee was watching our client, as he suspected somehow that she might do this. His intuition proved correct, as he then watched our client drop the school supplies into her purse.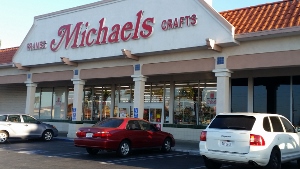 He stopped our client just as she took a few steps outside the store's front doors. The employee then escorted our client back to a rear office, where she emptied her purse, revealing about $55 in school supplies that she had attempted to take without paying for.
The Hawthorne Police Department was called to the store and took our client to the Hawthorne Police Department, where she was booked and released to her mom.
This was extremely upsetting to the client's mom, who called Greg Hill & Associates immediately once her daughter was home. Greg spoke with the client's mom and listened to the facts of the case, according to the mom. Apparently, the client did have the intent to steal, i.e. she was not preoccupied texting or talking on her phone.

Greg recommended that the mom's daughter immediately enroll in an online shoplifting prevention course and Greg recommended three – the National Association of Shoplifting Prevention, Tom Wilson Counseling or Logan Services. Greg explained that if her daughter enrolled in and completed such a class relatively quickly after the arrest and provided Greg with the completion certificate, Greg could more persuasively argue that the client was sincerely remorseful and that the incident was a genuine momentary lapse in judgment, rather than a deeper character flaw.

Greg also requested that the client provide Greg with her school transcript and resume, which Greg could then provide to the Hawthorne City Attorney in requesting the police report and suggesting no case be filed (a "DA Reject").
Greg further explained to the mom how her daughter would be eligible for judicial diversion, allowing her daughter to "earn a dismissal" after six months by fulfilling certain requirements the judge would impose (typically 40 to 80 hours of community service and a theft-prevention course). Greg also described how he might be able to persuade the prosecutor to amend the complaint to allege trespassing instead of a crime of dishonesty that could stigmatize the client as a thief.
The mom appreciated Greg's sense of urgency and promised to enroll her daughter in an online shoplifting prevention course ASAP. Greg retained Greg Hill & Associates.
The mom fulfilled her promise within a week, providing Greg with not only her daughter's proof of completion of the Tom Wilson Counseling anti-theft class, but also her daughter's transcript from El Camino College and her daughter's resume.
Greg then prepared a cover letter to the Hawthorne City Prosecutor, enclosing the foregoing items, requesting the police report (as well as the dispatch log, any store security video, any audio recording(s), any photographs, the loss prevention report) and suggesting that the client had more than learned her lesson from her momentary lapse of judgment.
Greg also wrote the Hawthorne Police Department, requesting a copy of the police report, the store security video, the loss prevention report and any audio recordings.
Greg then appeared at the Inglewood Superior Court on the date set for the arraignment to find out that the Hawthorne City Prosecutor had indeed decided not to file any case against the client, which made the client (and her mom) very happy.
For more information about shoplifting issues, please click on the following articles:
Contact us.