Got Caught Shoplifting; Now Store Trying to Sue for $400?
Our office frequently is asked about the threat of a civil lawsuit against our client who is caught shoplifting in a major retailer. The stores that threaten criminal lawsuits can be Costco, Target, Home Depot, Kohl's, Sears, JCPenney, Sephora, Macy's, Michael's, or even Albertson's. We have handled such cases with each of these retailers at least once, sometimes ten times.
In a Nutshell: Generally, it is best to not pay a civil demand for loss prevention fees demanded by a store's attorney following a shoplifting incident. However, there are exceptions, which one should discuss with an attorney.

An intimidating letter will be addressed to our client, often from a law firm, and demand payment within ten days of up to $500 and if payment is not received before this deadline, the lawyer vows to file a lawsuit. The client often believes that if he or she pays the civil demand the criminal case will not be filed. However, this is not true at all.

Under Penal Code § 490.5, the demand of up to $500 is legal for a "victim" of shoplifting to make. However, there is no requirement that the suspected shoplifter must pay this fee, which is theoretically designed to reimburse the store for its expenses in employing loss prevention workers that stop shoplifters and prepare reports that usually are turned over to law enforcement. The fee also covers the cost of the closed-circuit television systems that act as security cameras. The fee also covers the store's payroll in paying the employees who monitor such videos.
The law firms which then write the loss prevention demand letters are employed by the "big box" retailers to try to recover this fee.
Albertsons uses attorney Neal C. Tenen with an office in Sherman Oaks, California.
Sears also uses Neal C. Tenen.
Target uses Bennett Law Group in Midvale, Utah.
Recently, JCPenney has been using attorney Ronald Harpern in Laguna Hills, California, although in the past it used attorney Michael Ira Asen in Port Washington, New York and with a second office in Greenvale, New York. Some JCPenney's still used Mr. Asen.
Kohl's has recently begun using attorney Alison I. Blaine in Melville, New York, but in the past it used Michael Ira Asen. Some Kohl's use an in-house collection agency now.
Sephora uses Palmer, Reifler and Associates in Orlando, Florida.
Michael's Stores also uses Palmer, Reitler, as does Target.
Costco, Cotton-On and Macy's use an in-house collection department. We have had some luck speaking with Costco's in-house collection agency, as well as Macy's, but no luck with Cotton-On.
When one of our clients receives such a letter we tell them to keep it, but not to pay it. We are fond of a Wall Street Journal study that can be found at http://online.wsj.com/article/SB120347031996578719.html (courtesy of Bob Marshall, Esquire) that basically found it is extremely rare for these firms to file a civil lawsuit.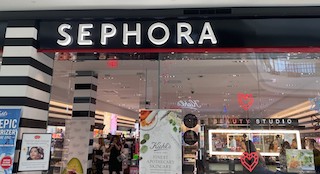 However, as your criminal defense attorney, we can often discuss the civil demand with the prosecutor and seek a better plea bargain if you pay the demand. The prosecutor can of course certainly refuse to lower the fines or refuse to amend the complaint in exchange for the client paying the civil demand, yet it is prudent to explore this possibility.
Such a discussion often involves the issue of a civil compromise, as set forth under Penal Code § 1377 and 1378. Under these sections, a judge is permitted, in his or her discretion, to dismiss a criminal case if he or she finds that the victim of a criminal action has been compensated for damages suffered and no longer wishes prosecution. An attorney can establish this by showing the judge a declaration signed under penalty of perjury by the victim that he or she acknowledges receipt of full compensation and is not desirous of criminal prosecution of defendant.
This type of motion, called a motion for civil compromise, is often used in vandalism cases involving first-time offenders and hit-and-run cases involving property damage to a car, "(update – a civil compromise is no longer allowed in a hit and run case after People v. Lourdes Ortiz Dimacali (4th App. Dist., 2019) 32 Cal.App.5th 822, at least in the Fourth Appellate District for certain), usually by a defendant who was unaware he or she did so and is a first-time offender.
In shoplifting cases, however, it has become increasingly more difficult over the years to obtain such declarations by big-box retailers. Nevertheless, our office has had judges grant such motions to dismiss based on a civil compromise with Costco, Macy's, Sephora, Michael's, Sears and Kohl's, but it seems like the chances of having judges grant such motions is more and more unlikely. Big-box retailers seem to understand that they do not want anyone to believe they can "escape liability for a crime by paying a few hundred bucks." They want to be seen as intolerant of shoplifters. Judges, in exercising their discretion in ruling on such motions, have increasingly adopted a similar posture.
Nevertheless, it is worth the effort to try for such a dismissal, especially when the client is young, the amount taken is low, and the client has no criminal history. It further helps if the client takes an online shoplifting prevention program and shows the prosecutor and judge a certificate of completion of the program.
For more information about the issues in this article, click on the following articles:
Contact us.