Harbor City, Sex Offense with a Minor, Conviction Expunged
Our client was wrongfully prosecuted in the Torrance Superior Court for arranging a meeting with a minor (a police decoy) with the intent to commit a sexual act, a felony (Penal Code § 288.4). The meeting and arrest took place at a Taco Bell on Sepulveda Boulevard, about a mile from the Torrance Police Station.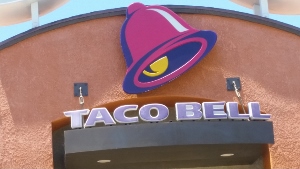 The case proceeded to trial, where after five days the jury could not reach a verdict and a mistrial was declared. Our client was relieved and felt vindicated. It was a big victory and epitomized the overzealous prosecution that often accompanies sex offense cases.
The prosecution, however, was furious and advised that they would retry the case. Our client could not endure the drama of a second trial.
In fact, the prosecution was keenly aware of this exhaustion and signaled their intent to retry the case most likely to force some type of plea bargain, not based on the merits of the case, but on the client's thirst for closure.
Overview: Harbor City, client charged with felony meeting a minor with intent to have sex, client accepts plea bargain to misdemeanor; probation terminated early and conviction expunged.

The client opted that instead of taking the case to trial again (which would be very expensive), he entered into a plea bargain for a violation of misdemeanor attempted statutory rape (Penal Code §§ 261.5, 664). The terms of the plea bargain were very harsh, but he avoided having to register for life as a sex offender under Penal Code § 290.
The client was placed on three years of summary probation, conditioned upon serving sixty days in county jail (credit for 18 days), performing 120 days (960 hours!) of community service and undergoing 52 weeks of sex counseling. He was also ordered to stay out of all Internet chat rooms. He also had to pay $70 in court fines and $100 in victim restitution.
Our office had only had one case before in fifteen years at that point that involved more community service. The deal was reached because the client was keenly aware of the unique dangers he would face in county jail for any length of time as a sex offender with a juvenile "victim" conviction. He could be beaten up by other inmates. In the nine days that he already had served, he felt extremely vulnerable while in jail because he said guards refused to protect him from other inmates.
To the client's credit, he performed all the community service on time just before the half way mark (18 months of the 36 month) and so our office made a motion to have probation modified so as to end it. This was a very important motion for our client, as he was unable to find work and his wife was having her hours at work reduced. The couple had two young boys. He desperately needed to find work.
The judge who presided over the trial graciously granted the motion, commenting that he had never seen someone perform so much community service so quickly.
Our office promptly then followed up with a petition to withdraw the plea and dismiss the case under Penal Code § 1203.4, which was also granted.
Our client was pleased because being on probation and having a conviction prevented him from becoming employed.
For more information about the issues in this case summary, click on the following articles:
Expungement Is Available for Attempted Sex Offense under Penal Code § 288 When Defendant Successfully Completes Probation
Watch our video about expungement by clicking
here
.
Contact us.