Expungement Available for Attempted Sex Offense (PC 288)?
Ask most attorneys if a judge can expunge a conviction for lewd and lascivious acts on a child under 14 and attempting to show harmful material to a minor. Most attorneys will say such convictions, under Penal Code § 288, do not qualify for expungement, also known as 1203.4 relief. The attorneys would be correct.
Article in Short Form: Expungement is available for attempted sex offense under Penal Code § 288 when defendant successfully completes probation.

What if the conviction is for attempted lewd or lascivious acts on a child under 14? Do attempted acts disqualify one from 1203.4 relief? After all, section 1203.4 states in subdivision (b) that its relief shall not be available for "any violation of… Section 288." However, an attempt is only that - it is not an actual violation.
Anthony Joseph Marinelli put this issue to the test. Mr. Marinelli, in 2008, pled no contest to an attempted lewd or lascivious act on a child under 14 (Penal Code §§ 664, 288(a)) and attempted distribution or exhibition of harmful material to a minor (Penal Code § 664, 288.2(b)). The trial court suspended imposition of the sentence and placed Marinell on three years of formal probation.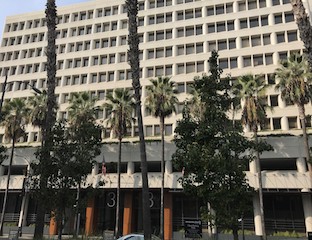 Court of Appeal Sixth Appellate District San Jose
Marinelli successfully completed probation. In 2012, therefore, he filed his petition to withdraw his plea and dismiss his case under Penal Code § 1203.4.
The prosecution opposed the motion, arguing that because 1203.4(b) barred relief to anyone convicted of violating Penal Code § 288, the court could not grant the motion.
The trial court disagreed, noting that the conviction was for attempted acts, not completed acts, and therefore 1203.4(b) did not bar relief. The judge noted People v. Lewis (2006) 146 Cal. App. 4th 294, 298, in which the Fourth Appellate District held that Penal Code § 1203.4 does not include attempted violations of section 288.
The government appealed, arguing that in Lewis, the prosecution conceded that 1203.4 (b) did not apply to attempts and therefore the court did not evaluate the issue in a thorough manner.
The Sixth Appellate District, in People v. Anthony Joseph Marinelli (2014 DJDAR 3920), then performed the thorough evaluation that Lewis found unnecessary.
The appellate court looked at the outset to the legislative history notes from 1997, when convictions for Penal Code 288 were excluded from 1203.4 relief. The court noted that legislators understood that 1203.4 applied to probationers only and not paroles. The legislative history recognized that "probation generally is prohibited for sex offenses."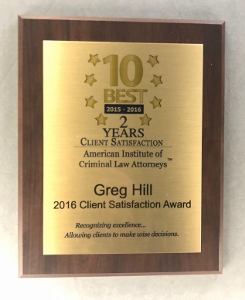 The appellate court then turned to 1203.4 itself, noting that 1203.4(b)'s exclusionary provisions applied to "violations," not attempted violations. It is well-established that "an attempt is an offense separate and distinct from the completed crime."
People v. Reed
(2005) 129 Cal. App. 4th 1281, 1283.
Therefore, attempts, conspiracies and completed violations are not simply different types or varieties of violations. Moreover, attempted crimes regularly are punished less severely than completed crimes. In fact, Penal Code § 664 establishes sentences for attempts at one-half the length of those for the completed crimes.
Therefore, the Sixth Appellate District found that the Legislature reasonably could have concluded that perpetrators of attempted sex offenses should have the opportunity to expunge their record. While those who completed certain sex offenses should not.
Lastly, the appellate court noted that the Legislature has not amended § 1203.4(b) since 2006, when Lewis was decided, while it has done so multiple times in other areas of 1203.4. The court drew comfort from the following passage as well: "The legislature is presumed to have knowledge of existing judicial decisions when it enacts and amends legislation." Flannery v. California Highway Patrol (1998) 61 Cal. App. 4th 629, 642-643.
Therefore, the expungement of an attempted lewd act was affirmed.
The citation for the Sixth Appellate District Court of Appeals ruling discussed above is People v. Anthony Joseph Marinelli (6th Dist., 2014) 225 Cal.App.4th 1, 169 Cal.Rptr.3d 836.

For more information about expungement in general, click on the following articles:
Trial Court That Denied Expungement Because Petitioner Given a Five Year Joint Suspended Sentence Is Reversed on Appeal
Contact
Greg Hill & Associates