El Segundo, Second Time DUI, Driving Wrong Way on Road
Our client, age 29 and living outside California, was charged with one count of driving under the influence of alcohol (Vehicle Code Section 23152(a)), a misdemeanor, and one count of violation of driving while having a 0.08% or higher blood alcohol level (Vehicle Code Section 23152(b)) after an officer noticed him driving literally less than five feet the wrong direction on Sepulveda Boulevard. Our client was staying at a hotel nearby for business and was unfamiliar with the local roads.
Summary: El Segundo, second-time DUI, driving wrong way on Sepulveda Boulevard, plea bargained to minimum second-time DUI terms.
It was our client's second DUI in the last five years. His earlier DUI was also in California, also while he was here on business.
Our client was intending to go to the local mini-mart to get some Pepto-Bismol for an upset stomach that was causing him to burp continuously. This is significant because in certain individuals, acid reflux disease or GERD (gastroesophageal reflux disease) can elevate the quantity of alcohol in a breath sample significantly above the blood alcohol concentration, leading to an inaccurate breath sample reading. This is so because individuals suffering from either GERD or acid-reflux expel stomach gas filled with ethanol out the mouth, combining with air from the lungs saturated with ethanol, creating a breath alcohol content that can be up to 0.05% higher in blood alcohol content than just lung air.
The officer who stopped our client immediately began asking him about drinking, not even advising him that he was driving on the wrong side of the road. Our client admitted to having had "a few drinks."
The overzealous officer then administered several field sobriety tests, including a preliminary alcohol screening (PAS) test. Our client gave a breath sample at the arrest location that indicated a 0.10% blood alcohol content (BAC). He then submitted to a second PAS test at the police station which recorded the same BAC.
The first issue was whether the officer administered the PAS test too soon, as the police report was silent as to when the officer actually began observing our client. An officer must observe the suspect for fifteen minutes before giving the test according to the manufacturer guidelines for all PAS devices. This is also relevant for a DMV hearing (see Sandra Molenda v. DMV (2009) 172 Cal.App.4th 974).
The second issue was whether the PAS readings were meaningful for a measurement of our client's breath as a reflection of his blood alcohol content as a measure of whether his BAC was above the legal limit. This was certainly debatable due to our client's continual burping due to GERD or acid reflux in the minutes before the PAS test.
As this was a second time DUI, the Airport Courthouse prosecutors were extremely callous and unsympathetic to our arguments. Greg Hill of our office appeared NINE TIMES in court over seven months, filing a Motion to Suppress the Evidence and pushing the case all the way to trial.
Greg went to each District Attorney's supervisor, and then the supervisors' supervisor, eventually negotiating with the Airport Courthouse's highest-ranking district attorney. He also sought to plead in the open to the judge handling the case.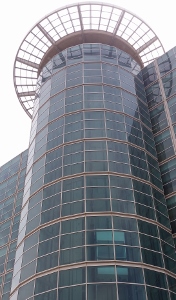 Airport Superior Courthouse


Everyone was deaf to the premature PAS test issue as well as the acid-reflux issues elevating the breath alcohol level. The only issue the prosecutors seemed to want to consider was that this was allegedly our client's second DUI and his BAC was above 0.08%.
In the end, our client accepted the plea bargain offered rather than face the penalties that might follow if he were convicted at either a bench or jury trial. The deal offered was the minimum for a second time offender (36 months of informal probation, 96 hours in county jail (to be completed out of state, which was difficult to accomplish), a court fine of $390 plus penalties and assessments and completion of an 18-month DUI program out of state but in accordance with the SB38 curriculum for Los Angeles County).
The final deal was not the "first time offender" deal or wet reckless that our office sought for our client. The client was disappointed, but satisfied that we tried everything possible to get him justice.
For more information about GERD and suppression motions, click on the following articles:
Traffic Stop Ruled Improper and Evidence Seized by Police Suppressed When Officer Lacked Reasonable Suspicion to Stop Driver
Watch our video about DUI by clicking here.
Contact us.