Downtown LA, Client Driving Too Slowly, DMV Hearing Win
Our client, age 26 and in the United States from France to seek a career in Hollywood movies and television, had been out to dinner with friends in Santa Monica. They had enjoyed a few drinks and she was heading home to Hollywood. Our client drank one glass of champagne and one glass of beer.
It was just past midnight and she got in her car to head home was driving eastbound on the I-10 Freeway. As is common near the coast, the fog had come ashore from being over the Pacific Ocean. The temperature outside was also unusually chilly for October, so once she got into the car, her body heat quickly fogged up the inside of the car.
Once she started driving her car, which she had just purchased that week, she pushed a few buttons to start the defrost to clear up her windshield, because the windshield wipers only provided temporary relief from the fog.
She then got on the eastbound on the I-10 Freeway when she was stopped for driving too slowly (Vehicle Code § 22400) and without her headlights illuminated. She otherwise was not driving in any manner that suggested impairment due to alcohol.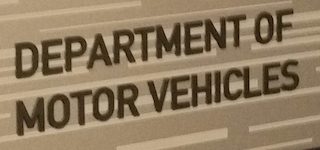 The reader of this summary should note that Vehicle Code § 22400 requires one to be driving so slowly that one impedes other traffic trying to pass him or her. Indeed, Vehicle Code § 22400 reads:
,
No person shall drive upon a highway at such a slow speed as to impede or block the normal and reasonable movement of traffic unless the reduced speed is necessary for safe operation, because of a grade, or in compliance with law.
The CHP officer who pulled her over advised her that she was driving too slowly and, once he realized she was coming from a restaurant and heading home, asked her if she had consumed any alcohol. The Client told the officer that she had in fact drank one glass of champagne and one glass of beer.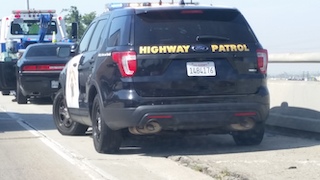 The officer then had our client perform field sobriety tests on the side of the I-10 Freeway, which our client described as difficult for her because her eyes were blinded by the passing motorists and their car lights. She was also wearing very high heels, which the officer did not allow our client to take off.
The officer then had our client submit to a Preliminary Alcohol Screening (PAS) test and our client's breath alcohol content was measured at 0.08% blood alcohol content (BAC) twice. She was then arrested and taken to the Culver City police station and then to the 77th Street Station. Her car was towed.
Once at the 77th Street Station, she submitted to a breath test again and her BAC was measured at 0.08% again.
This was a tremendously traumatic experience for our client, who had only been in the United States a few months. When released, she signed a promise to appear in court at the Metropolitan Courthouse at 1945 South Hill Street, Los Angeles.
Once she got home, she called Greg Hill & Associates. She explained what had happened to her and had many questions of what would happen to her in court and at the DMV, even though she had yet to get a California driver's license, but needed to do so.
Greg explained how a DMV hearing worked and was particularly mindful of the reason for the traffic stop. Greg explained that for the officer to make such a stop, he had to describe on the CHP report that our client's manner of driving caused her to impede other cars. The client, however, described the freeway as almost empty.
Once the CHP report came to our office, Greg Hill & Associates reviewed it and, as expected, the officer merely stated that our client was driving at about 50 miles per hour on the I-10, where the speed limit was 65. The report did not state anything about our client impeding other traffic.
Greg Hill & Associates then prepared a DMV Brief for the client, who had returned to France by the time of the DMV Hearing. We argued that the traffic stop was premature or at least, improper, because the officer did not observe a violation of Vehicle Code § 22400 because he did not see our client's car impede other traffic.
Surprisingly, the DMV agreed and set aside the suspension and reinstated our client's driving privileges, which was somewhat of a hollow victory because she stated she did not intend to return to the United States.

For more information about DMV heariong issues, please click on the following articles:
Contact us.