Alhambra, Fight in Restaurant, PC 241, Convictions Expunged
Our clients, a Chinese family with a mid-thirties daughter and parents in their sixties, were each charged with battery upon another Chinese family in a Rosemead Chinese restaurant. The father, age 62, had been originally arrested on a felony battery charge, but the case against him was fortunately filed as misdemeanor battery instead. The mother and daughter were charged with many counts of misdemeanor battery, as well as elder abuse due to the age of one of the victims, but ultimately each pled to one count of just misdemeanor battery, Penal Code § 242.
Distilled Down: Early termination of probation, contrary to what some prosecutors argue, does not require consent of the prosecutor because the terms of probation were an agreement worked out earlier with the prosecutor. In the following case summary, the prosecutor opposed early termination of probation, but the judge granted our motion for each of three clients.

The case facts were that one family apparently cut in line while waiting for a table to eat lunch on a Sunday, when the Chinese restaurant was very crowded. One family allegedly gave our clients dirty looks, which led to a verbal exchange of derogatory comments, which then led to both families throwing plates at each other and a flurry of hair pulling, punching, kicking and broken glass. Each family felt the other family was being disrespectful to their elderly family members, so the mutual affronts were considered serious.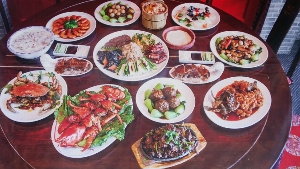 Our clients included a middle-school teacher in her thirties. She was understandably concerned about the effect of a conviction for battery on her employment and her teaching credential issued by the State of California. Her mother, also one of our clients, was a volunteer at her grandkids' preschool and she had similar concerns on her future to volunteer, which she enjoyed greatly. The father, also our client, was a businessman who had many clients who he suspected performed background checks on him before doing business with him. None of our clients wanted a criminal history of any sort.
Therefore, when each of our clients had fulfilled all terms of their plea bargain and had reached the half-way mark of their summary, or informal, probation, they contacted Greg Hill & Associates to explore early termination of their probation and then, expungement.
Greg discussed early termination of probation and what it required. Greg explained that while most judges are liberal in granting early termination of probation, not all judges were. The client stated they understood the risk of failure (and then having to serve a full three years of informal probation) and wished to proceed.
Our office then prepared both a motion for modification of probation under Penal Code § 1203.3 and a petition for dismissal (also known as a motion for expungement) under Penal Code § 1203.4 for each client.
The motions contained a declaration from each client with exhibits showing how each had moved forward with their life, only to be shadowed by being on probation and having a conviction. The motion for modification of probation for our client who was the school teacher also included exhibits that were her periodic performance evaluations as teacher, which stated that she was a valuable member of the school staff. We also included a photocopy of her teaching credential.
The Alhambra judge hearing the motions, granted all six motions over the arguments of the District Attorney that a plea bargain was a contract and our clients had not fulfilled all of its terms.
The District Attorney also argued that our clients had not paid restitution to the so-called victims, but the judge held that the District Attorney had waived his right to conduct such a hearing by not setting such a hearing earlier.
Our clients were satisfied, as the daughter's job as a teacher was no longer tinged by a conviction for battery. The mother's ability to volunteer at her grandchildren's school was no longer in jeopardy due to being on probation or having a conviction. And the father's record was clean once again of any conviction.
More importantly, if asked on any job application about such convictions, the three family members could legally answer "no," unless the job was to operate a state lottery, work for a federal or state agency or an application for serving in public office.
For more information about the issues in this case summary, click on the following articles:
Watch our video about expungement by clicking
here
.
Contact us.