Airport Court, 2015 DUI (0.15% BAC) Conviction Expunged
In 2015, our client was 23 years old. He was returning from a bar in El Segundo and driving east along El Segundo Boulevard to then turn left onto Sepulveda. Before he could reach Sepulveda, he was stopped by an El Segundo police officer.
The officer claimed our client was speeding and then that he noticed the odor of alcohol. Our client indeed was drinking earlier in the evening and his blood alcohol content (BAC) was 0.17% at the scene according to the Preliminary Alcohol Screening (PAS) test. The client was then arrested, charged with DUI and, with representation from the Airport Courthouse's public defender, eventually entered a plea to a violation of Vehicle Code § 23152(b) ("Driving with a Blood Alcohol Content of 0.08% or higher by weight). This was a first-time DUI.
The terms of the probation were that our client be placed on three years of informal probation, contingent upon enrolling in and completing the three-month outpatient alcohol awareness program (AB541) and paying a court fine of $390 plus penalties and assessments (less credit for one day of custody, pre-AB 1375, so only a credit of $30/day toward the base fine, not the current (2018) rate of $125 toward the base fine), or $1,839.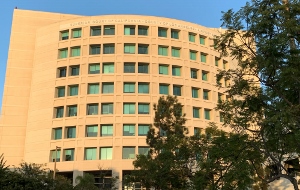 He successfully completed his probation in 2018 and contacted Greg Hill & Associates about having the conviction for DUI expunged. When the client discussed this with Greg Hill, Greg first listened to the client's description of his underlying DUI and the terms of the sentence. Greg then listened to the client describe why he wanted the conviction "expunged" due to his employment concerns.
Greg then explained that "expungement" under California law does not remove all traces of the conviction from one's record like a sponge removing spilled liquid from a countertop. Greg explained that while other states' expungement provisions do this, California's does not. Penal Code § 1203.4, what is commonly called "expungement" under California law, merely changes the no contest or guilty plea back to not guilty and the case is dismissed. So the record of a DUI having been filed against the client remains, but it shows as being dismissed.

More importantly, if this is our client's only conviction, he can legally state he has never been convicted of any misdemeanor or felony on a job application, except when applying to run for public office, operate a state lottery or apply for a job with the local, state, or federal government, or its sub-contractors.
In our client's case, he was director of sales of a firearm electro-optic site that sold such devices to hunters, competitive shooters and the military. He attended various trade shows for the NRA and SHOT (Shooting, Hunting and Outdoor Trade). He needed to get his Concealed Carry Weapon (CCW) license and was told that with a conviction on his record, it would be difficult. His licensing attorney recommended that our client at least get the conviction expunged.

Our client also anticipated the need to travel overseas for work to service clients located outside the United States and he knew that in certain countries, having any type of conviction on his record could bar him from entry or at least delay his entrance. Having the conviction expunged would help him.
Greg Hill & Associates then prepared a petition for dismissal of the complaint, using judicial council form CR-180 and then supplementing it with points and authorities (four pages) and a short declaration from the client (two pages).
Our office then filed the petition at the Airport Courthouse and served the District Attorney's office there.

The court clerk then set a hearing date for the petition and Greg Hill appeared on behalf of the client. The judge granted the petition, which made our client quite pleased because he was also applying for other jobs within the industry and he wanted to be able to answer any employment question concerning past convictions in the negative.
Greg explained to the client that the court clerk then transmits notice of the expungement to the California Department of Justice to update the criminal history on our client. Greg explained that this process can take a few weeks to even two months, so it would be wise for our client to verify his Livescan results show no conviction before applying to a potential employer to prevent confusion.
Contact us.