1473.7 Motion to Vacate 243(e)(1) Conviction, Bellflower
In 2014, our client was 39 years old and in the process of divorcing her husband. She and her husband were coincidentally at a bar in Bellflower, with separate groups, while the divorce was pending.

Her husband was deeply angry at her for divorcing him. So he walked by her table and, when he got close, he threw a heavy glass at himself, causing beer to drench him and his shirt and causing a large bruise to his forehead that swelled up immediately.
Bouncers escorted our client out of the bar when the soon-to-be ex-husband claimed our client threw the heavy glass at him. Our client protested that he threw it at himself to stage just the event he claimed, but to no avail. She was then arrested and had to post bail for violation of Penal Code § 273.5, felony domestic violence, which was $50,000. She was then released with a court date in the Bellflower Courthouse in about a month.
She eventually resolved the case for misdemeanor battery upon a co-habitant or spouse (Penal Code § 243(e)(1)) and was placed on three years of informal probation. After two years of probation, she asked the judge to end her probation early, which the judge did. She then had the conviction expunged under Penal Code § 1203.4.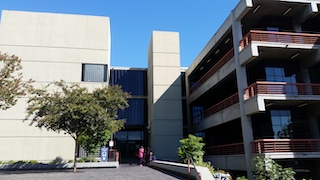 Bellflower Courthouse
However, our client was not a U.S. citizen, so expungement did not end her problems with this case and the underlying conviction, even if for just a misdemeanor. In 2020, three years after having the conviction expunged, she faced deportation back to Mexico.
The client then called Greg Hill & Associates to ask about a motion to vacate the conviction under Penal Code § 1473.7. Greg discussed the facts of the underlying case with the client, who explained that she was a lawful, permanent resident at the time she entered the plea. Therefore, when the judge told her that the conviction could lead to her deportation, exclusion from admission or denial of naturalization, the client told Greg that she did not think that applied to her because she was legally in the United States already. She never discussed this with her attorney at the time that it could have consequences for her. She was simply happy to avoid jail and get back to work.
Greg then went to court and retrieved the docket for the case and saw that it included a record that the client had been given the immigration admonition when she entered the plea.
Nonetheless, if her attorney never advised her that this applied to her individually despite being a lawful, permanent resident, she could ask the judge to vacate the conviction, Greg explained.
The client then retained Greg Hill & Associates to file a motion to vacate the plea under Penal Code § 1473.7. The motion included a memorandum of points and authorities about how 1473.7 has been modified and interpreted over time, as well as a declaration from our client stating under oath how she understood the immigration consequences described to her as not being applicable to her because her then-attorney did not discuss her immigration status and perhaps never even knew she was not a U.S. citizen.
The declaration further described how the client, now 45, has worked in the United States for the last twenty-five years, generally in accounting positions. It described how she completed two years of Business Administration and Communication studies at San Jose City College, later earning a Certificate in Computer Office & Business Administration at United Education Institute of Los Angeles. It also described how she currently lives in Glendora with her new husband and works at his business.
Greg then filed the motion at the Bellflower Superior Court and served the District Attorney there with a copy.
The court clerk then set the motion for a hearing in chambers, without counsel to argue in favor or against it. The judge granted the motion and the clerk then mailed our office a signed order vacating the conviction, which made our client extremely happy. This would mean she would not be deported back to Mexico.
For more information about motion to vacate or withdraw a plea, please click on the following articles: