Which County Will Prosecute - Crime Happened in 2 Counties?
It is not uncommon in the Los Angeles area for a client of ours to make sales of narcotics in Orange, Los Angeles, Riverside, Ventura and / or San Bernardino County, especially when sales are made over the phone by text messages and delivery men are used. The issue that naturally arises once one is caught is where will one be prosecuted?
In a Nutshell: In a case where a police decoy in Ventura County agrees to buy heroin from someone located in Los Angeles County, venue was proper in Ventura County although the exchange of money for the drug and the delivery of the drug took place in Los Angeles County.

This is a significant issue because the various counties have significant differences in how they punish narcotics offenses. However, other offenses also have widely varying punishment, too.
Penal Code § 777 gives some direction on this issue. It states that "the jurisdiction of every public offense is in any competent court within the jurisdictional territory of which it is committed. Penal Code § 781 also clarifies the answer, saying that when the acts or effects constituting a requisite to the consummation of the offense take place in two counties, the jurisdiction for prosecution of such an offense is in either county.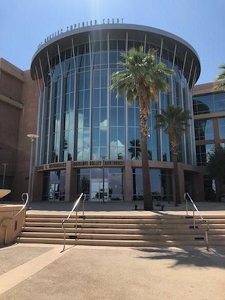 Lancaster Courthouse

In the case of People v. Joshua Chavarria, the prosecution of Mr. Chavarria proceeded in Ventura County after a police informant in Ventura County arranged to buy heroin from Chavarria, using a telephone to call him or his accomplice in Los Angeles County. Whether an accomplice arranged for the deal was a big issue, but it was undisputed that ultimately, Chavarria was directing the sale.
The heroin was then delivered in Los Angeles County. In our experience, Ventura County is a far harsher place to be prosecuted than in Los Angeles County. For example, in a misdemeanor DUI prosecution, in Ventura County one is sentenced to formal probation, which is expensive and can be quite onerous. Los Angeles County, in contrast, in a misdemeanor DUI prosecution, informal or summary probation is the standard and it is free.
Chavarria was charged and convicted of selling heroin and having the drug for sale, in violation of Health and Safety Code §§ 11357 and 11352 (a). He was also convicted of violating Health and Safety Code § 11352.5(1) and Penal Code § 1203.07(a)(1) because the heroin at issue weighed more than 14.25 grams. He was sentenced to three years in county jail.
Chavarria then appealed the conviction to the Second Appellate District based on improper venue, meaning the case was in the wrong court. Chavarria contended that Los Angeles County was the proper venue.
The Second Appellate District, in
People v. Joshua Chavarria
(2013 DJDAR 2509), found the Ventura County court was a proper place for the charges, and thus, the conviction was properly reached in Ventura County.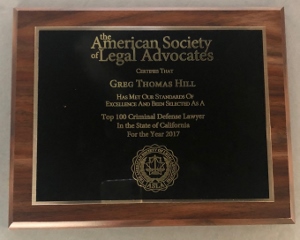 The appellate court noted that Penal Code § 781 applied in this case because the sale of heroin was arranged by an informant calling from the 805 area code, which is associated with the City of Thousand Oaks. Thousand Oaks is in Ventura County. The agreement by Chavarria to make two sales, one being 11 grams of heroin for $600, was entered into with the informant calling from Ventura County to Chavarria in Los Angeles County.
Thus, Chavarria could have been prosecuted in either Los Angeles or Ventura County. The actual exchange of the $600 for eleven grams of heroin, as well as another sale, took place in Los Angeles County in the Van Nuys/Sherman Oaks area.
The appellate court noted that Penal Code § 781 has been considered remedial in nature and thus the court would construe it liberally to achieve its purpose. The court referenced
People v. Posey
(2004) 32 Cal.4th 193, wherein a drug sale was made under similar circumstances in Marin County and San Francisco County, but was arranged over the phone with Posey calling from Marin County.
The
Chavarria
court thought
Posey
was analogous and thus instructive, especially because
Posey
was decided by the California Supreme Court. The California Supreme Court reasoned that 781 should be interpreted liberally to include preparatory acts such as those by
Posey
. In both
Posey
and
Chavarria
, the preparatory phone call was necessary for negotiating the price and arranging for the actual exchange of money for narcotics.
The judgment out of Ventura County was thus affirmed.

The citation for the Court of Appeals ruling discussed above is People v. Joshua Chavarria (2013) 213 Cal.App.4th 1364.

For more information about general criminal case filing issues, click on the following articles: